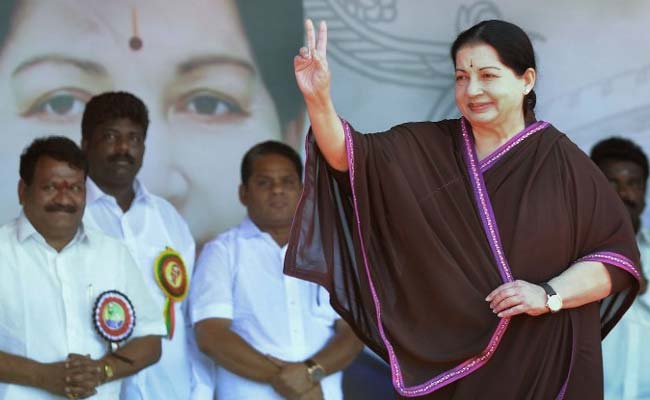 Chennai:
J Jayalalithaa, primed to return as the Chief Minister of Tamil Nadu, said that her acquittal today in a corruption case, has allowed her to "
emerge like pure tested gold
."
The Karnataka High Court overturned the graft conviction of Ms Jayalalithaa, triggering frenzied celebrations outside the Chennai office of her party, the AIADMK, and her residence.
"
This is not a personal victory but a victory for the people
," she said, blaming her arch-rival, the Opposition DMK, for "foisting" a corruption case on her. "The DMK has been unable to defeat me," she said.
The former movie star's imprisonment in a Bangalore prison last year for three weeks led supporters and party workers to vandalise public property and set buses on fire. When the Supreme Court granted her bail in October last year, it asked her to ensure her supporters would follow the law. "I recall with sorrow the demise of 233 party cadres who lost their lives after the special court delivered its verdict on my sentence," she said.
As supporters today danced in the streets, set off fireworks, and garlanded her photographs, her statement acknowledged, "I thank God for the gift of people's love."
Jayalalithaa was jailed last year for amassing an 54-crore fortune illegally during her first term as Tamil Nadu Chief Minister in the 90s.
After her conviction by a trial court in Bengaluru, she was obliged to truncate her third term as Chief Minister; she appointed loyalist O Panneerselvam as head of government. He is expected to resign soon to allow her return, said AIADMK sources.