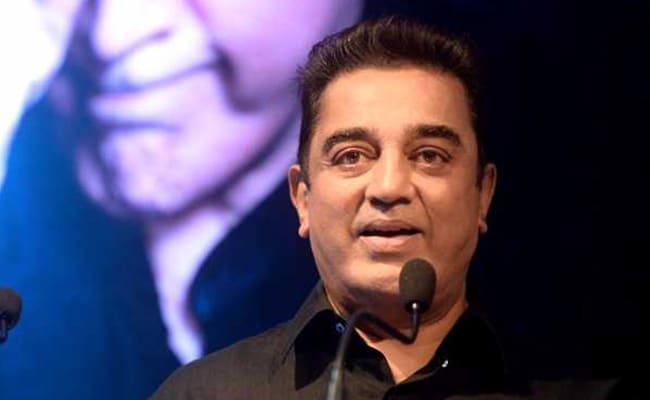 Chennai:
Months after his "Hindu extremism" remarks created a controversy, actor turned politician Kamal Haasan seems to be trying to dispel perception of him being "anti-Hindu". Days ahead of the launch of his political party, Mr Haasan wrote in his weekly column in 'Ananda Vikatan' magazine, "I'm not an enemy of Hindus. I'm nobody's enemy. I see Islam and Christianity the same way. I've accepted Gandhi, Ambedkar and Periyar as my teachers. I respect them equally".
In his weekly column in November, Mr Haasan had written, "Extremism is in no way a (mark of) success or growth for those who call themselves Hindus." His remarks were widely criticized then.
Mr Haasan is scheduled to announce the name of his party on the 21st at Rameswaram from where he would also launch a statewide political tour called "Nalai Namadhe" (Tomorrow is ours). Marking a shift from the one-way speeches that Dravidian parties in the state are known for, Mr Haasan says, "Our public meetings will be transformed into interactive sessions. Those who want to ask questions should register in advance. Slamming opposition is the order of the day. We should redeem the glory of public meetings".
We are working on a policy that would ensure justice even for the ordinary person, he claimed.
Directing his anger against what he calls people's apathy leading to the present mess the state is in, the actor says, "Genocide need not be by gun and misuse of power. Indifference too causes genocide and that's what happening in Tamil Nadu. We forgot farmer suicides, turned a blind eye when quality declined in government schools".
Till 1957, governments, he says, "functioned with the independence spirit. Later, we forgot our responsibility. Did we ever imagine we would pay for water but get mixer-grinders free and liquor door delivered?"
Last week, Mr Haasan had written that his team would adopt a village and implement what the government has 'failed' to do -- providing drinking water, health care, hygiene and developing water bodies. He also said he had a "responsibility to bring international quality education to our villages".
Superstar Rajinikanth who too has announced his plan to launch a party that would contest in all 234 assembly constituencies in Tamil Nadu is appointing district office bearers to his forum "Rajini Makkal Mandram".