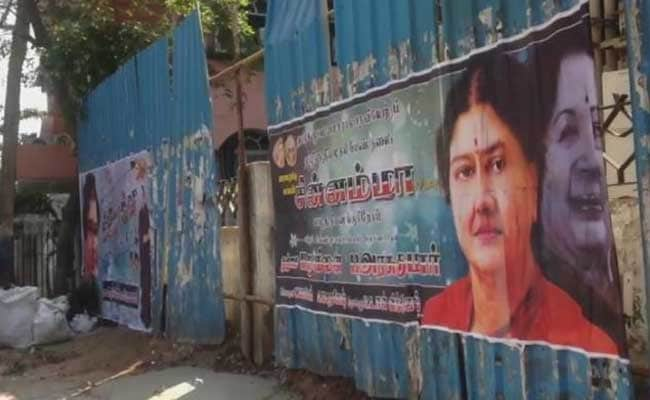 Chennai:
Giant banners and outsized cut-outs of politicians, a familiar sight in Tamil Nadu, may soon be history with the Madras High Court banning the display of photographs and portraits of living persons in public places.
In an order on Tuesday, the court asked the government to ensure that "photos or pictures of such persons who are alive shall not be depicted by way of those banners, flex boards, sign-boards."
This means that images of top politicians, including Chief Ministers, ministers and party chiefs, will not be allowed in the state where supporters are known to fill up roadsides and colonies with massive hoardings for their leaders.
Photos of those sponsoring such banners - often their ticket to prominence or at least some attention from leaders - have also been banned.
Acting on a private petition, the High Court also directed the state's top official, the chief secretary, to check "unnecessary drawings on walls" and ensure a clean atmosphere across the state.
The ban is expected to impact arrangements in Tiruchirapalli, where Chief Minister E Palaniswami or EPS is set to address the MGR centenary celebration. The venue is crammed with hoardings of EPS and his deputy O Panneerselvam or OPS.
The petitioner in the case, B Thirulochana Kumari, had asked the court to order the Chennai municipal commissioner to remove a banner and flag put up in front of her house in the city's Arumbakkam area. Justice S Vaidyanathan ordered the civic body and the police to do so at the earliest and make sure these do not pop up again.
"Whoever objects to such removal of party flag or banner, etc., the name and address of such person shall be furnished to the police, so that the police shall register a case against such person," the judge said.
Thirulochana Kumari, after a dragging row, had petitioned the court in April alleging that a man named Mathi had put up a party flag in front of her home and had threatened her when she objected. The police, she said, refused to take her complaint against Mathi and instead, threatened to charge her.