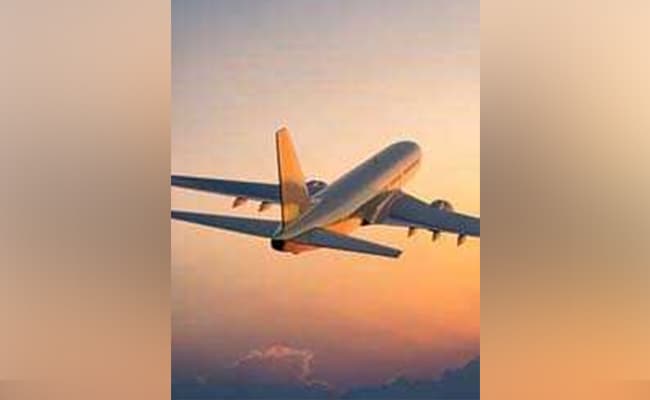 Salem:
After a gap of about seven years, flight services between Salem and Chennai resumed today under the centre's regional connectivity scheme "UDAN".
Tamil Nadu Chief Minister E Palaniswami and Union Minister Pon Radhakrishnan flagged off the first service, operated by private carrier Trujet, between the two cities, from Salem.
The flight, with a seating capacity of 72 passengers, will leave Salem at 11 am and reach Chennai at 11.50 am. From Chennai, it departs at 9.50 am to reach Salem at 10.40 am. The tickets are priced at Rs 1,499.
In his address, Mr Palaniswami said today's launch was the first in the state under the UDAN scheme, and it will benefit the neighbouring Erode, Namakkal, Karur, Dharmapuri and Krishnagiri districts and also aid in industrial development.
He recalled the sops offered by the Tamil Nadu government under the UDAN scheme, including a proposal to provide a 20 per cent viability gap funding.
The government had earlier reduced VAT on Air Turbine Fuel for flights operating under this regional connectivity scheme, he pointed out.
Vellore and Thanjavur are next in line to be covered under the UDAN scheme in the state and steps were being taken to launch services from the said districts, he said.
Stating that the state government will take steps for the expansion of the Kamalapuram Airport in the outskirts of Salem, he said the land acquisition process is underway across Tamil Nadu for expansion of airports.
He listed out the progress made in the expansion of airports in Chennai, Madurai, Coimbatore, Tuticorin, Madurai and Tiruchirappalli.
The chief minister also announced that a green corridor between Salem and Chennai will soon commence at a cost of Rs 10,000 crore, which would help reduce the travel time from the present six to three hours.
Mr Palaniswami noted that the state government was maintaining cordial relations with the centre to ensure allocation of projects for Tamil Nadu.
He also listed out various initiatives that have been granted to Tamil Nadu by the centre, including Salem-Chennai green corridor, as a result of such cordial ties.
Same was the case with housing projects among others, he added.
Speaking on the occasion, Mr Radhakrishnan said the centre has allocated Rs 1.5 lakh crore for various road infrastructure projects in Tamil Nadu.