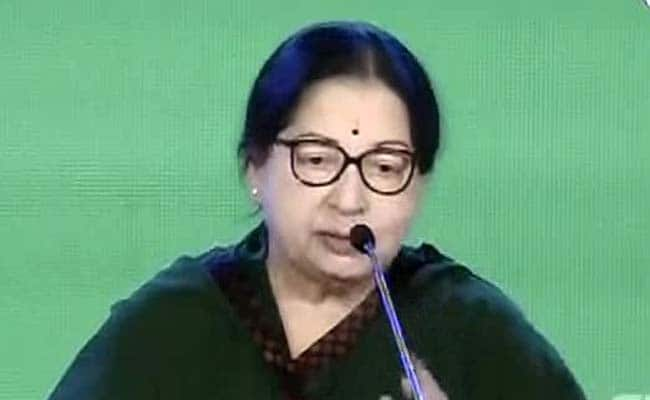 Chennai:
Tamil Nadu Chief Minister J. Jayalalithaa Today urged Prime Minister Narendra Modi to extend, by a year, the time for implementation of National Food Security Act (NFSA) for the state.
She also urged Mr Modi to maintain the level of food grain allocation to the state at the current levels, and prices.
In a letter to Mr Modi, the text of which was released to the media Ms Jayalalithaa said: "The time limit of 30.9.2015 to implement NFSA in Tamil Nadu is completely unrealistic.
"We have taken up the process of end to end computerization of the Public Distribution System, cleaning up the family card data base and the process of seeding the family card data base with Aadhaar numbers," she said, noting that only on completion of this process, will it be possible to identify the priority households under the NFSA.
Ms Jayalalithaa requested the central government to give the extra time for implementation so that the public distribution system does not suffer.