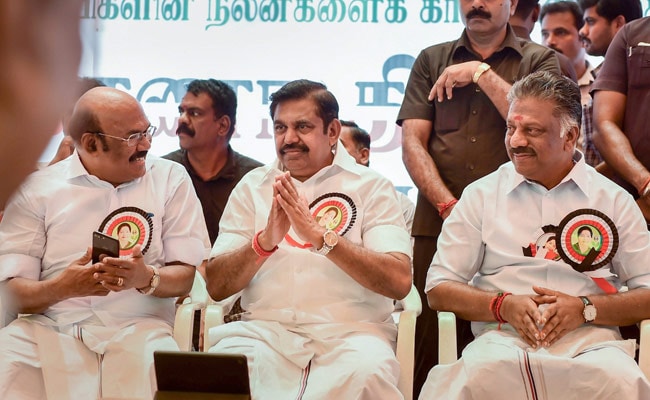 New Delhi:
The ruling AIADMK in Tamil Nadu sit out on a day long hunger strike to slam the Centre on its betrayal as they call it by not constituting the
Cauvery Water Management Board
(CMB). The Supreme Court's order of constituting the CMB on the Cauvery dispute ended on March 29. While Ministers would participate in these protests in their capacity as party functionaries, Chief Minister Edappadi K Palaniswami and his deputy O Panneerselvam too joined the protests. The arrival of the top two AIADMK leaders came as a surprise as the party had earlier said that barring them, all other leaders will take part in the fast. The traders federation too has announced their support by shutting down of shops. Around twenty one lakh shops across the state are protesting against the centre for what they call defiance of the Supreme Court's order, by not constituting the Cauvery Management Board (CMB). The Chief Justice yesterday said the court
will solve issues
of Tamil Nadu
Yesterday two DMK workers allegedly made self immolation bids in Coimbatore amid a state-wide stir for setting up CBM to implement the Supreme Court's verdict. Political parties in Tamil Nadu allege that the BJP is defying the court to score brownie points in poll bound Karnataka, which opposes Cauvery Management Board (CMB). It would take away its rights over the dams across river Cauvery. The 765-km-long Cauvery river, also called the Ganga of the south, is the lifeline for Karnataka and Tamil Nadu. The river originates in Kodagu district in southern Karnataka and flows into Tamil Nadu, Kerala and Puducherry.

Here are the LIVE Update of AIADMK'S hunger strike today: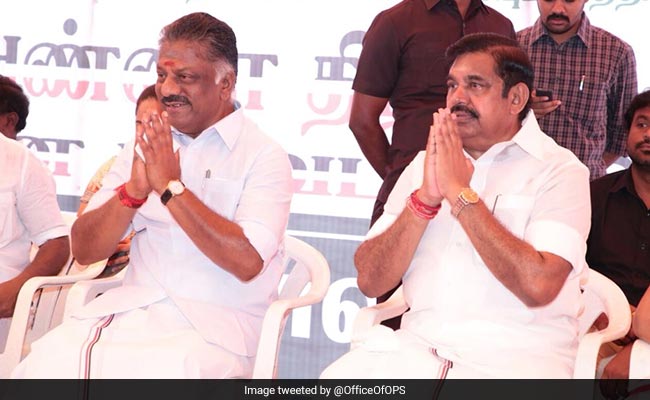 Tamil Nadu CM, Deputy Join AIADMK's Statewide Hunger-strike Over Cauvery Issue
With anger sweeping Tamil Nadu over the Centre seeking more time to constitute the Cauvery Water Management Board (CMB), citing elections in neighbouring Karnataka, the ruling AIADMK has called for a hunger strike today.