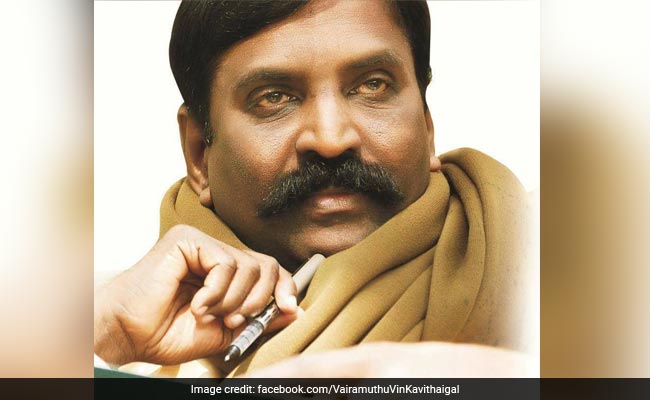 Rajapalayam/Coimbatore:
A case was registered against popular Tamil film lyricist and poet Vairamuthu for his alleged remarks against a Hindu Goddess recently.
A row had erupted after the national award-winning lyricist had reportedly made the comments against Andal, a Hindu Goddess, at a function in Rajapalayam.
Police said a case was registered against Vairamuthu, 64, based on a complaint from a Hindu Munnani functionary.
The complainant, Suri, stated that devotees of Goddess Andal were hurt by the poet's remarks.
In Coimbatore a group led by Sadagopa Ramanuja Jeeyar of Manavala Maamuni Mutt, staged a demonstration near a temple demanding that Vairamuthu tender an apology.
They threatened to go on an indefinite fast if he did not do so by January 16.
Investigation is underway, police said.