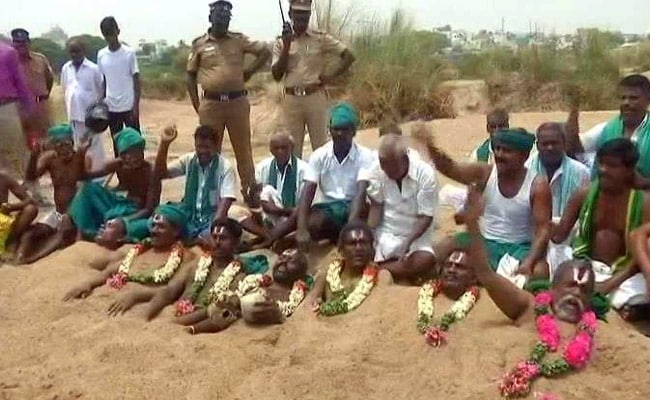 New Delhi:
Amid protests over Karnataka's refusal to give Tamil Nadu its share of Cauvery waters as directed by the Supreme Court, the Siddaramaiah government has claimed that it isn't in a position to release water to its neighbour.
The top court had last week asked Karnataka to be ready to release 4 TMC or thousand million cubic feet of water to Tamil Nadu. But Karnataka, in an affidavit today, said that it has already released around 16 TMC excess water to Tamil Nadu and won't be able to share any more water as it barely has enough to fulfil its own needs.
"There is a total of 9 TMC water in all the four reservoirs coming under the Cauvery basin. That is not enough for our drinking needs and crops. We have a shortage," Water Resources Minister MB Patil had told reporters last week.
Tamil Nadu has now sought the top court's intervention for the release of water due to the state while reiterating its demand that the Cauvery Board be set up at the earliest.
D Jayakumar, Tamil Nadu Fisheries Minister, said, "Let them (Karnataka) say whatever they have to say. We have faith in the Supreme Court and Karnataka will have to release waters according to the court's order."
The Supreme Court will take up the case tomorrow.
The 765-km long Cauvery river, also called the Ganga of the south, is the lifeline for Karnataka and Tamil Nadu. The distribution of water between the southern neighbours has been a contentious issue for decades.
In a landmark verdict on February 16, the top court had reduced Tamil Nadu's share of water from the river Cauvery while Karnataka's part got a boost. The court had also ordered setting up of a regulatory body, the Cauvery Management Board, that would monitor the release of Cauvery river water to Tamil Nadu by Karnataka by March 29.
The deadline expired, and the board is yet to be set up. The delay has been attributed to the Karnataka assembly elections later this week. In fact, the centre told the Supreme Court the board couldn't be set up as the poll campaigning is keeping Prime Minister Narendra Modi busy.
Tamil Nadu, which last year witnessed the worst drought in 140 years, has accused the centre of playing politics at their expense. The ruling BJP doesn't want to upset voters in Karnataka, farmers, the most-affected community, in the state have alleged.
Actor-politicians Rajinikanth and Kamal Haasan also said that all parties in Karnataka are trying to cash in on the Cauvery issue.