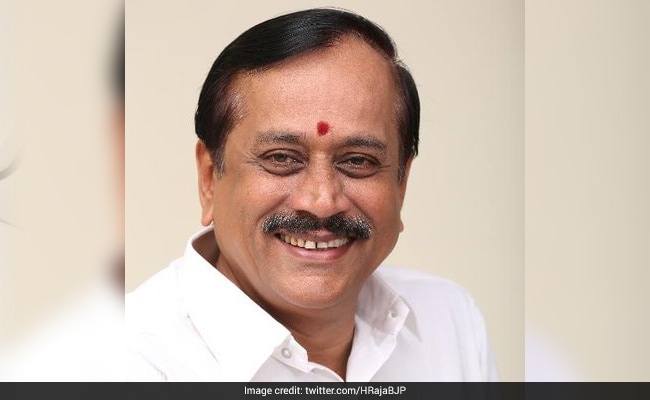 Highlights
Statue of EVR Ramasamy be brought down, says H Raja
Mr Raja later said someone else posted it on his page
BJP has distanced itself from the controversial remarks
Chennai:
BJP national secretary H Raja has created a storm in Tamil Nadu with a controversial Facebook post this morning, warning that the statue of social reformer EVR Ramasamy, popularly known as Periyar, will be brought down, just like Russian communist revolutionary Vladimir Lenin's statue was razed in Tripura yesterday.
"Who is Lenin and what is the connection between Lenin and India? What connection has India with Communists? Lenin's statue has been removed in Tripura. Today it is Lenin's statue in Tripura, tomorrow it will be the statue of caste fanatic EVR Ramasamy," he wrote in Tamil on his Facebook page this morning, along with a video of Lenin's statue being brought down by a bulldozer in Belonia town in south Tripura.
The BJP leader, however, deleted the Facebook post after facing huge backlash in Tamil Nadu. DMK working president MK Stalin has demanded the arrest of Mr Raja for his post. The MDMK, CPM and CPI have also demanded action against Mr Raja.
Mr Raja has reportedly said someone else had inadvertently posted it on his page.
BJP state president Tamilisai Soundararajan has distanced the party from the controversial remarks.
Social activist Periyar had started the Self-Respect Movement and Dravidar Kazhagam, one of the first Dravidian parties in the country.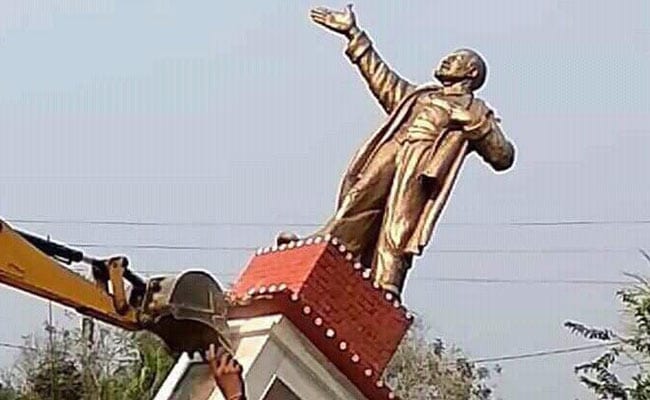 Yesterday, in Tripura, eyewitnesses claimed bulldozers, allegedly brought in by BJP workers, demolished the Lenin statue amid chants of "Bharat Mata Ki Jai", according to reports.
Clashes between BJP and Left supporters were reported across Tripura over the last 48 hours, after BJP-led alliance swept the Assembly elections in the state, unseating the two-decades-old CPM government of Manik Sarkar. CPM offices were attacked in state capital Agartala and elsewhere.
Home Minister, Rajnath Singh, has spoken to the Governor and the police chief of Tripura and asked them to check violence till a new government is in place.
Statues of Communist icons like Lenin, the Chinese revolutionary Mao, and German revolutionary socialist Marx, were installed in states like West Bengal, Kerala and Tripura, where the Left was in power.