Tuticorin:
Fishermen in Tuticorn spent hours today trying to rescue nearly 100 whales stranded on the beach. But while about 40 whales were saved, more than the same amount died.
The pod of whales started beaching themselves on Monday afternoon along a 15-kilometre stretch of coast near Tiruchendur on India's southernmost tip.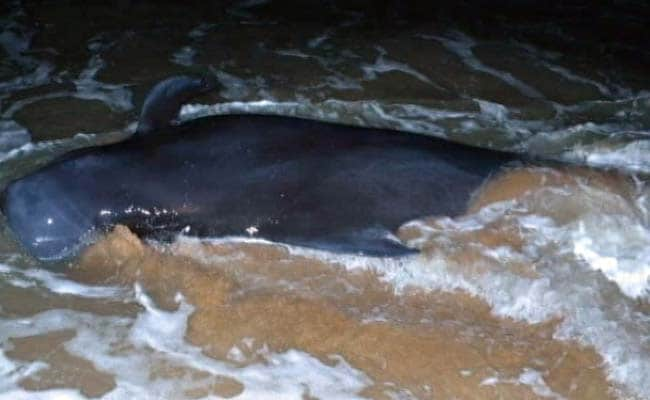 Fishermen raised the alarm after the whales, up to 15 feet long, starting coming ashore.
"On Monday evening there were more than a dozen whales beached at many places on the shore," said S Thiraviyam, a resident of the town of Manapad in the area. Through today, many of the whales who the fishermen struggled to push back into the sea kept returning to the beach, disoriented, and died there, said forest officials.
"It's very strange and we are examining the whales. We found some of the whales are still alive and struggling for their lives," said local forest officer S.A. Raju.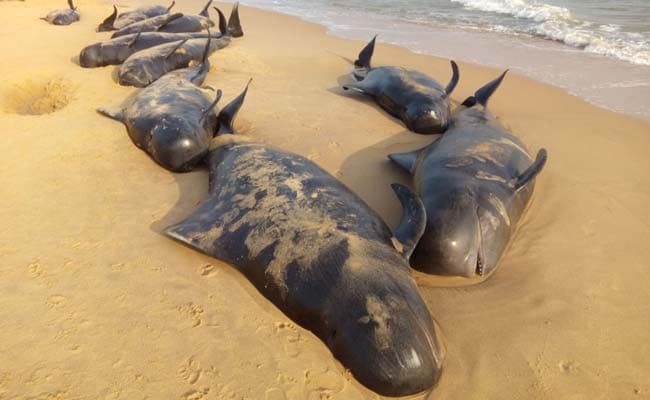 Officials suggest these whales may have ended up in Tuticorin after travelling thousands of kilometres from the Pacific.
In 1973, 147 whales died in Tamil Nadu after being washed ashore.