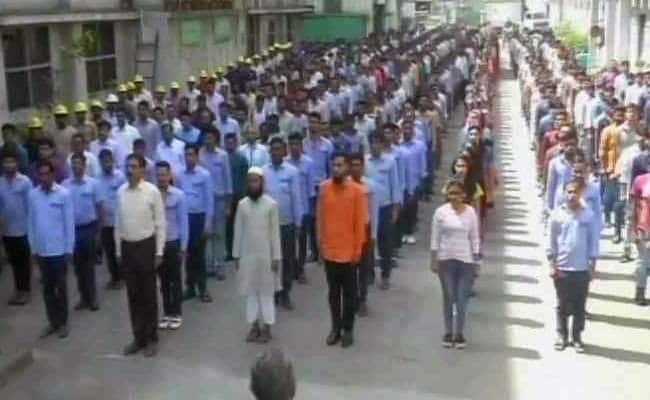 Surat:
Workers of a cloth dyeing factory in Gujarat's Surat start their day with singing the National Anthem. Around 2500 workers in the biggest dyeing factory of the city assemble in a central courtyard and line up in neat rows to sing the anthem.
"In our factory, every year on August 15 and January 26, we would sing the National Anthem. Some of the workers pointed out why we should sing only on two days...why not every day," Mr Sanjay owner of the factory told news agency ANI.
Since 2016, this been the routine for the workers at the factory every morning. "We have people of all religions, castes working here...there is so much harmony and sense of brotherhood among them," Mr Sanjay said.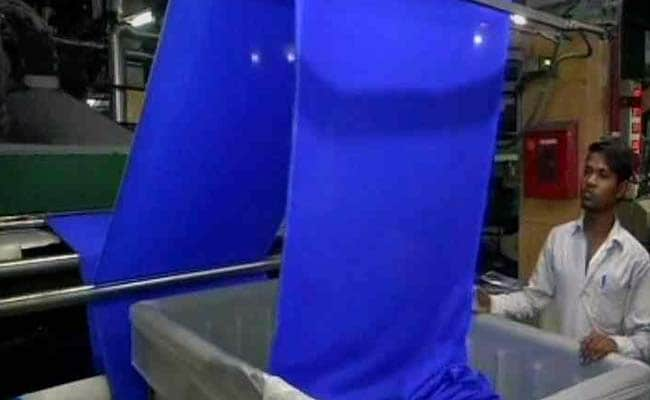 A retired police officer KC Rajput, who is in charge of the mill security, leads the National Anthem.
The owner of the factory believes "this routine has helped the workers to concentrate on their work...and has increased the overall production of the mill." After entering the factory, nobody is a Hindu, Muslim or Christian; everybody is an Indian first, says Mr Sanjay.
Across the country, in a
remote village in West Bengal's Nadia district
, each day at 10:50 am, the young and old drop whatever they are doing and sing the National Anthem. This is the time when students of the village school sing the National Anthem at the morning assembly. As the anthem drifts in the air over the loudspeakers in the school, villagers join in. People at home, those on cycles and even pedestrians stand still wherever they are and join in.
"We thought this would instill patriotism among the students and the people. We had requested the villagers, wherever they are, to sing the National Anthem along with their children at the school. They agreed and the practice continues," The school headmaster Safikul Islam, told PTI.
After the Narendra Modi government came to power, there was countrywide debate over making the
National Anthem compulsory in cinema halls
before screening of films. A
Supreme Court order i
ssued in November 2016, had said all those present in theatres must "stand up in respect" till the anthem ended. On January 9, the government told the court, National Anthem before the screening of films should not be made compulsory for now and a final call can be taken once a ministerial panel comes up with its guidelines on this.
(With inputs from ANI & PTI)