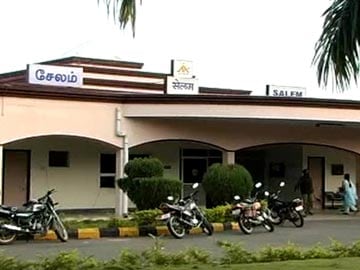 Salem, Tamil Nadu:
A 24-year-old woman skydiver from Bangalore has died in Tamil Nadu after her parachute failed to open during a skydiving lesson.
The fatal accident took place near Salem, 337 km from Chennai.
The woman who died has been identified as Ramya. She jumped from the aircraft along with two others; when she pulled the chord on her parachute at 10,000 feet, it did not open.
Her husband Vinod was at the unused airstrip where the lesson was being held and watched in horror as she plunged to her death, said officials.
"The villagers and the association members took Ramya to the nearby hospital where the doctors declared her dead," Mettur Sub-Divisional Magistrate Anish Sekhar told IANS over phone.
Ramya's husband has filed a police case against the Indian Skydiving and Parachute Association (ISPA), which organized the lessons. The Association's Executive Director Anjutha and three other company officials, who came to Salem from Bangalore after the mishap, have been arrested, police said.
Salem Superintendent of Police Sakthivel said all of them were booked for culpable homicide not amounting to murder.
"There seems to be a case of negligence. No proper emergency medical facility was there at the training site. There was no ambulance vehicle," he said.
The Association had taken permission for 10 days from the authorities to carry out training jumps at the Kamalapuram airstrip, around 24 km from Salem.