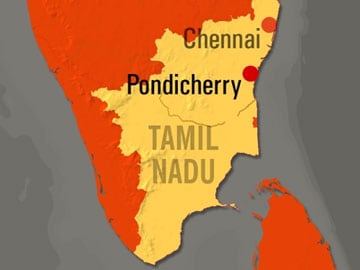 Puducherry:
France will share its technology with the Puducherry government as part of a joint initiative to restore and strengthen the beach in the Union Territory, French Ambassador to India, Francois Richier, said in Puducherry yesterday.
"Strengthening the beach and restoring it will be good for the environment and... will demonstrate our respect for nature. We will bring (French) technology and it would be adopted here by stopping sea erosion," he said.
In Puducherry on a two-day visit, Richier said he had called on Lt Governor Virendra Kataria and discussed with him a number of proposals wherein JVs between Puducherry and France could be intensified.
Preservation of heritage buildings is a priority in that regard as it would also help augment the tourism sector here.
There is vast potential for intensifying JVs between France and the JIPMER hospital to further strengthen the tie- up in the medical sector, Richier also noted.
He said that between 2014 and 2015, France plans to celebrate the centenary of World War I worldwide and commemorate the sacrifices made by thousands of soldiers.
India would also be part of the commemoration as 30,000 soldiers from the country had sacrificed their lives in the war.
The War Memorial in Puducherry (a former French colony) has names of those soldiers inscribed on its wall.
French Consul General in Puducherry, Phillipe Janvier Kamiyama, was also present on the occasion.