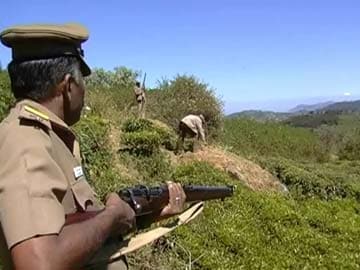 Chennai:
It's not a happy Pongal for several thousand poor villagers living closer to the forest outside the hill town of Udhagamandalam or Ooty. The hunt for a tiger which is suspected to have killed three people has come as a dampener.
For 15,000 villagers living near Ooty, Pongal celebrations have been paused. The threat of the tiger has made life especially hard for daily labourers like Sarasu who's found no work for the sixth day.
She lives just a kilometre away from where the tiger had killed a woman last week and authorities have asked people not to go near the forest till the big cat is caught. With no money, she has nothing to cheer this festive season. "The government of course is giving free rice but what do we do for other things? There's no Pongal for us," Sarasu told NDTV.
The impact is quite widespread. Plucking of tea leaves has come to a standstill in many pockets. Lettuce and cabbage remain un-harvested in many farms. "They will soon perish," says a worker. He adds, "We also need to water these crops every two days. All are dying."
Schools are taking no risk. 45 schools remain shut for the fifth day ahead of Pongal as authorities intensified the hunt for the big cat. Traps are in place. More than three hundred forest and police officials are on the job drawing in help from all quarters including trained elephants.
"The animal has already caused harm to human life and we can't let him go as there would be more losses," K Lakshminarain, Chief Wildlife Warden, told NDTV.
The sentiment of Pongal is all about hope. Sarasu and her family are hoping that the tiger watch will soon end, paving way for some joy and prosperity.