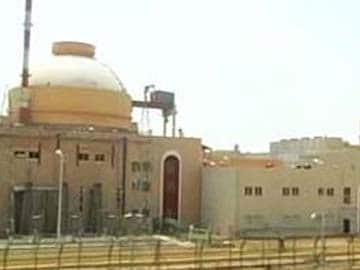 New Delhi:
Atomic Energy Regulatory Board (AERB) has ruled out any deficiency in the construction of a valve in Unit 1 of Kudankulam Nuclear Power Plant where six people were injured due to spillage of hot water during maintenance work last month.
AERB, in a report, has blamed "inadequate draining of hot water" before taking up the routine maintenance work of the valve and said there was no deficiency in its construction.
On May 14, six people were injured - three workers of the NPCIL and three contract workers -- due to spillage of hot water during the maintenance of the 3-way hot water inlet valve to a healer loop in the turbine of KNPP Unit 1.
The unit was also under shutdown during the maintenance work.
"Preliminary investigation of the incident reveals that hot water spread over the persons during dismantling of the valve of 500 mm size leading to burn injury.
"This was due to inadequate draining of the hot water before taking up the routine maintenance work on the valve. It is concluded that there was no deficiency with respect to the construction of the said valve," AERB said.
Sources in ROSATOM, the Russian state atomic agency which has built the reactor, said that when the plant is closed for maintenance, the water should be not released in less than 24 hours, but in the case of KNPP, the accident occurred as the water was drained before that period.
India had earlier sought "enhanced safety measures" for KNPP after the Fukushima Daiichi nuclear accident in Japan in 2011.
"We had received a request from India for enhanced safety measures. Of course, India had to pay more for such kind of system," said V Asmolov, First Deputy General of Rosenergoatom, a company affiliated to ROSATOM.
"The Kudankulam plants have four channels of safety system, one of which can lead to immediate stopping of chain reaction in case of crisis," according to Asmolov.
"The system will ensure water supply for cooling of the reactor even if there is a black out for 24 hours. The system will also help faster cooling of the reactor in case of a crisis," he said.
Mikhail Bykov, Deputy Chief Designer of Rosatom, has said the plant is one of the safest in the world and has both active and passive security measures, which are independent of one another.
He was speaking at the sidelines of Atom2014 Expo, a conference organised by Rosatom last week in Moscow.
On May 1, AERB had permitted NPCIL to raise the reactor power upto 90 per cent and for limited duration to run at 100 per cent capacity for conducting specified tests.
Get Breaking news, live coverage, and Latest News from India and around the world on NDTV.com. Catch all the Live TV action on NDTV 24x7 and NDTV India. Like us on Facebook or follow us on Twitter and Instagram for latest news and live news updates.