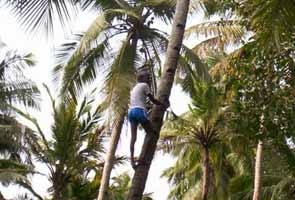 Kochi:
The Coconut Development Board (CDB) has stressed on the need to encourage and promote more "coconut parks" in all major coconut producing districts in all states.
In Kerala, the Kerala Infrastructure Development Authority (KINFRA) and Kerala State Industrial Development Corporation (KSIDC) have initiated preliminary steps in this regard, according to CDB Chairman TK Jose.
KSIDC has already taken possession of about 135 acres of land at Kuttiyadi in Kozhikode district for a 'Kera Park' and hopes to complete the process this year itself, Mr Jose said.
KINFRA has also identified land for similar project in Thrissur district.
The Kerala Government has declared three coconut Bio Parks in the state during 2012-13, and such models can be followed by other states as well, he said.