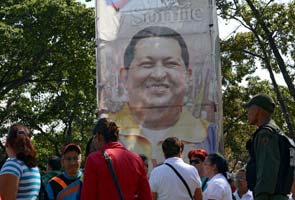 Thiruvananthapuram:
CPI(M) in Kerala has expressed grief at the death of Venezuelan President and socialist icon Hugo Chavez.
In a condolence message, the party state committe said on Thursday that Chavez was a world model for progressive politics who led his oil rich country to economic and social progress by ending exploitation of its resources by the United States.
"Chavez has been a source of inspiration not only for Latin America but for leftists in the entire world by waging a relentless struggle against imperialist forces and their hegemonic policies," the message said.
The party would organise meetings to condole the death of the Venuzuelan leader across the state on Friday.