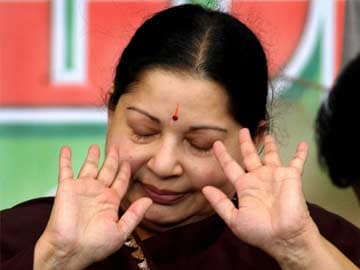 Chennai:
The Dhoti ban is now a saga of epic proportions, with Tamil Nadu Chief Minister J Jayalalithaa declaring war on clubs that refuse entry to people wearing the traditional garment. She has called it "sartorial despostism" and said such a ban is "a mockery of Tamil culture."
The chief minister has promised to revoke licences of clubs that enforce a dhoti-less dress code and says a bill is on its way to ensure that the dhoti gets due respect.
Sources in the Tamil Nadu Cricket Association (TNCA) Club in Chennai, which has earned massive criticism for refusing entry to dhoti-clad Madras High Court judge Justice Hariparanthaman last week, say that the club is open to re-examining its dress code.
The club only allows members or guests dressed in full trousers, shirts or T-shirts with collars and leather shoes to access its premises. And so it told Justice Hariparanthaman when he turned up to attend a book release function on July 11.
"After over 60 years of Independence, I can't accept this. They can have rules for their members, not for visitors who come on invitation," said the upset Judge.
The Madras High Court today referred a petition against the ban to a specially-ordered bench.
It is a rare issue that finds the DMK on the same side as Ms Jayalalithaa and her ruling AIADMK. The dhoti is one such.
On Monday, the issue had found its way to the Tamil Nadu assembly where it was brought up by DMK leader MK Stalin. "It's not just the TNCA Club, many clubs like the Gymkhana Club, Race Course Club and Boat Club also follow such a rule, which has not changed in the 67 years the British left the country," he said, sometime after his father and party chief M Karunanidhi had sought the state government's intervention on the matter and said, "the dhoti is a symbol of Tamil culture."
(Judge in Dhoti Denied Entry at Chennai Club; Karunanidhi Livid)
Officials at the TNCA club have claimed that ban on the dhoti is more a practical move than a vestige of the British Raj. "The ban on dhoti is to prevent wardrobe malfunction under the influence of alcohol, nothing else. (But) We can't say so in public," said a senior club official.
(Read more...)