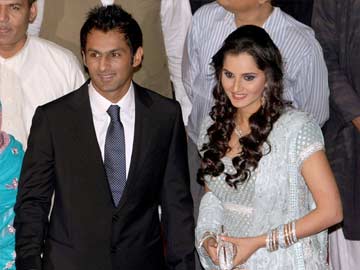 Hyderabad:
A BJP leader From Telangana has courted controversy by criticising the state government's decision to appoint tennis ace Sania Mirza as the new state's brand ambassador. K Laxman contends that Sania is not "local" enough to merit that stature as she is married to Pakistani cricketer Shoaib Malik.
Reacting to his comments, Sania Mirza has said she "condemns any attempt to brand me as an outsider."
Here's the full text of a statement released by her:
It hurts me that so much precious time of prominent politicians and the media is being wasted on a petty issue of my being appointed the Brand Ambassador of my State of Telangana. I sincerely believe that this precious time should be spent on solving the more urgent issues of our State and country.
I would like to state as follows:
1. I am married to Mr. Shoaib Malik, who is from Pakistan. I am an Indian, who will remain an Indian until the end of my life.
2. I was born in Mumbai as my mother needed to be at a specialist hospital since she was seriously unwell at the time of my birth. I came home to Hyderabad when I was 3 weeks old. My forefathers have lived in Hyderabad for more than a century. My grandfather, Mr. Mohammed Zaffer Mirza started his career as an Engineer in Nizam's Railways in Hyderabad in 1948 and died in his ancestral home in Hyderabad.
My great grandfather, Mr. Mohd. Ahmed Mirza was also born and raised in Hyderabad. He was the Chief Engineer, Water Works, Hyderabad and was responsible for constructing the famous Gandipet dam.
My great, great grandfather, Mr. Aziz Mirza was the Home Secretary under the Nizam in Hyderabad and worked tirelessly for relief works during the historic Musi River floods of 1908.
So, my family belongs to Hyderabad for more than a century and I strongly condemn any attempts by any person, whosoever, to brand me an outsider.
I hope this clears all doubts and issues.
- Sania Mirza