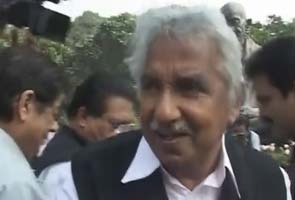 Thiruvananthapuram:
Kerala Chief Minister Oommen Chandy said on Tuesday that the central government has agreed to modify the food security scheme for the state.
"What is the purpose of freedom if we are not able to solve hunger? If the scheme had being implemented in the state in total, Kerala would have been a loser, but we have been able to convince the prime minister and the Congress president. They have accepted our demands," Mr Chandy told IANS.
"If the scheme was implemented as it was, 58 per cent of the state population would have been left out. The centre has agreed to give an additional eight lakh tonnes of food grain at the prevailing Rs.8.90 per kg," said Mr Chandy.
"As per the scheme, every family would be given their monthly quota of food grain at an additional burden of Rs.270 crore. The centre has agreed to chip in with 50 per cent of the cost. They also agreed to provide Rs.178 crore for building godowns to store foodgrain," added Mr Chandy.
Since 1996, Kerala has statutory rationing of food grain through the public distribution system that operates through retail ration shops at every nook and corner of the state.
A team of officials led by State Food and Civil Supplies Minister Anoop Jacob is in Delhi to hold talks with the central government on the scheme.
The centre has also agreed to include two categories of the population in the below poverty line category (one approved by the state and other approved by the centre) in the "priority sector" of the scheme.