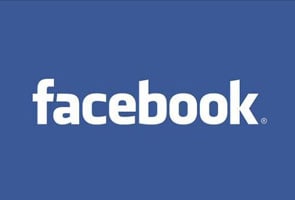 New Delhi:
The Supreme Court will today hear a plea challenging the arrest of a human rights activist from Andhra Pradesh who was apprehended last week for posting allegedly defamatory comments against a Congress leader on Facebook.
Jaya Vindyala, a lawyer and president of the Andhra Pradesh unit of People's Union for Civil Liberties or PUCL, was arrested in Hyderabad on Sunday afternoon for her comments against A Krishnamohan, a Congress MLA from Chirala in Prakasam district.
The MLA had complained to the police on April 18. He had alleged that in her Facebook posts four weeks ago, Ms Vindyala had wrongly accused him of being involved in child trafficking, ganja mafia, sand mafia and land mafia. The MLA had reportedly also told the police that he "lost respect in society" because of her remarks.
Based on his complaint, the police arrested Ms Vindyalaya under the controversial Section 66A of the Information and Technology Act. Opposition parties in Andhra Pradesh said her arrest was a reflection of "misuse of power" by the ruling Congress.
On Monday, she was remanded to judicial custody for 12 days. She was released on bail a day later.
The petitioner in the case, law student Shreya Singhal, has also challenged the validity of Section 66A and has urged that no arrests should be made under the Section till the Supreme Court decides on her PIL.
Ms Singhal had filed her plea challenging Section 66A last year, after two girls were arrested in Thane for their Facebook comment against the shutdown in Mumbai following Shiv Sena leader Bal Thackeray's death.
Get Breaking news, live coverage, and Latest News from India and around the world on NDTV.com. Catch all the Live TV action on NDTV 24x7 and NDTV India. Like us on Facebook or follow us on Twitter and Instagram for latest news and live news updates.