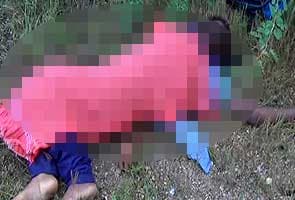 Chennai:
Police probing the suspected murder of a 13-year-old girl in Tamil Nadu's Tuticorin district today said she may not have been raped.
"Doctors who examined her body have told us that prima facie there is no sign of rape. However they are sending samples for a swab test to confirm," Sumit Sharan, Deputy Inspector General of Tirunelvelli range, told NDTV.
The girl, a seventh standard student, went missing yesterday. Her grandfather filed a police complaint when she did not return home.
The girl's body was found in the bushes in Seithunganallur in Tuticorin. Police had suspected foul play and sent her body to Tirunelvelli for medical examination to find out if she was sexually assaulted.