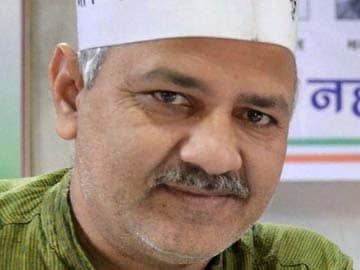 Name:
Manish Sisodia
Age:
41
Portfolios:
Education, Higher Education, Public Works Department, Urban Development, Local Bodies, Land & Building and Revenue
Profession:
Former journalist, social worker
Total assets:
Rs 41,83,942
Education:
Diploma in journalism from Bhartiya Vidya Bhawan
Constituency:
Patparganj
Says:
The Aam Aadmi Party wants to finish the netas' VIP culture in Delhi.
Profile:
Manish Sisodia is a well-known activist who came to prominence during the Jan Lokpal agitation. He was a prominent journalist and was associated with Zee News and All India Radio for a long time. He quit journalism to participate in the agitation for Right To Information. He was a key member of the team that laid the foundation of the Jan Lokpal Andolan. Mr Sisodia sat on fast for 10 days demanding setting up of an SIT to probe cases against corrupt union ministers. Mr Sisodia was also sent to Jail with Anna Hazare during anti-graft agitation.