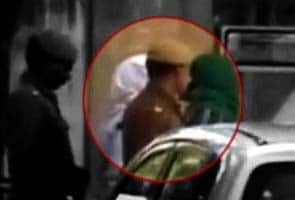 New Delhi:
Ram Singh was the driver of the white, private bus - used as a school bus on weekdays - in which six men brutally gang-raped a 23-year-old medical student on the evening of Sunday, December 16, 2012. He was one of the six men accused in the case. Early on March 11, he allegedly hanged himself with his own clothes at Delhi's high-security Tihar Jail. (
Read
)
The 35-year-old driver faced the same multiple charges, including murder, that the other four adults accused in the case do. But he was largely seen as the ring-leader. For one, he was the oldest in the group. According the police, he was also the one who suggested taking the bus out on an unscheduled run on the evening that the student was gang-raped and brutally battered before being flung out of the bus along with her male friend. Amanat (Not her real name) died in a Singapore hospital 13 days after the horrific assault. (
Read: 10 developments in the case
)
Ram Singh was from Rajasthan, one of the many young men from the heartland who come to the capital in search of a livelihood. He lived in the Ravidas camp, an urban slum in the middle of south Delhi's RK Puram, which largely houses government quarters.
Police investigation revealed a history of bad temper, quarrels and run-ins with employers. His neighbours described a man often seen drunk after work. And when drunk, they said, he would to prone to blinding rage.
His friends called Ram Singh "Mental" alluding perhaps abnormal behaviour at times. Others around him said they were afraid of him. Of his four brothers, three had left the family home reportedly because he ill-treated them. In December, when he was arrested, Ram Singh was living in a one-room tenement with his younger brother, Mukesh, who is also one of the six men accused in the case.
In 2009, Ram Singh had a serious accident while driving a bus and an iron rod had to be inserted in one of his arms. The police say that the injury made Ram Singh even more bitter and violent. His wife's death three years ago of kidney failure had added to the rage, they said.