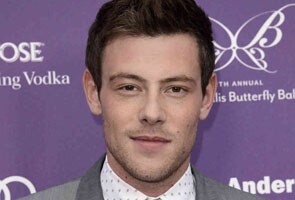 Cory Allan Michael Monteith, the actor who shot to stardom as a high school quarterback-turned-singer in the hit TV series
Glee
, was found dead of undisclosed causes in a hotel room in Canada. He was only 31. The actor, who also featured in the movies Monte Carlo and Sisters & Brothers, had a long history of battling addiction, entering rehab at age 19.
Cory was born in Calgary, Alberta on May 11, 1982. His parents divorced when he was seven after which he saw little of his military man father.
Cory worked in Walmart and drove a taxi and a school bus before making it as an actor. He started out with small roles in movies such as
Final Destination 3, Whisper
and
Deck The Halls.
He also made guest appearances in television serials like
Smallville, Supernatural
and
Flash Gordon
. In 2007, he featured in the MTV series
Kaya
. But it was his role as the outgoing student in the hit series
Glee
, that proved to be the turning point in his career.
Cory became a face for the Fox musical shortly after the series premiered. His cover of Journey's
Don't Stop Believin
turned Glee into a worldwide phenomenon.
Cory also co-hosted the 23rd GLAAD Media Awards in New York City in 2012.
In March this year, Cory volunteered himself for a second stint in rehab, completing the treatment in April. He was slated to appear in a new office-themed comedy for Fox 2000.