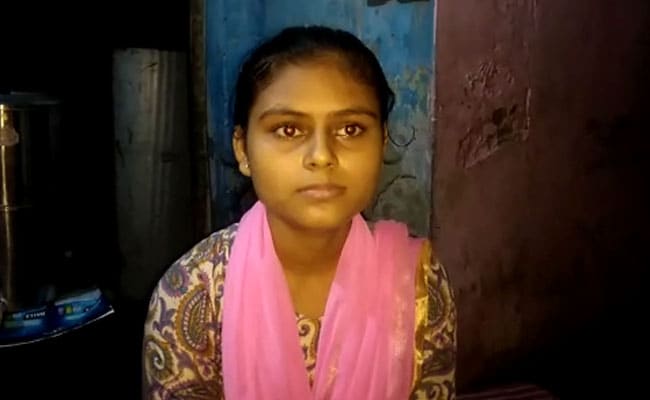 Highlights
Bihar board failed Class 10 student in Sanskrit and Science
She sought reevaluation and moved court after board failed her again
Officials tried to pass off someone else's papers as hers, fined 5 lakhs
Patna:
Usually In news for instances of brazen cheating in exams and 'fake' toppers, Bihar's education board is back in the spotlight. This time, for flunking a Class 10 student who insisted she had done much better. Later, officials also tried to pass off someone else's answer sheets as the girl's but were caught by the high court.
The Bihar school education board has been ordered by the high court to pay Rs 5 lakh to Priyanka Singh from north Bihar's Saharsa district after the board conceded she should have got 80 per cent in science and 61 in Sanskrit.
When the class 10 results were declared earlier this year, the board had failed Priyanka in the two subjects with 29 in science and 4 in Sanskrit.
A student of a government-run DD High School, Priyanka Singh figured there had been a mistake and quickly applied for revaluation. She was in for a shock when the revaluation result came in.
Her marks in the Sanskrit paper rose from 4 to 9, but the examiner reduced her score in the science paper from 29 to 7.
That is when she approached the Patna High Court.
The court wasn't too sure if she had a case and told the student to first deposit 40,000 in the court, warning that she would forfeit the money if it was a frivolous case.
Once she did, the court ordered the school board to produce her answer sheets.
But the court noted that the handwriting on the answer sheet did not match with hers and demanded that the actual answer sheet be produced.
Once this was done and the girl was awarded 80 marks in science and 61 in Sanskrit, the court also awarded her 5 lakhs in compensation and told the education board to order an inquiry into the entire case.
Bihar made international headlines in 2015 when parents and friends were seen scaling the walls of examination centres to pass cheat sheets to students taking their board exam. Then, last year, the state was reduced to splotchy blushes after it turned out that toppers in Class 12 had in fact hired others to impersonate them.
But thousands of class 12 students hit the streets in Patna to protest after the school board failed 65 per cent of students this year. The state government had attributed the high failure rate to curbs on cheating through use of answer sheets that have bar codes on them as a new security feature.
In Priyanka Singh's case, the school board officials had explained the mix-up in her marks to an error due to the bar coding of answer sheets.