Vishwa Hindu Parishad leader Pravin
bhai
Togadia has been generally fond of hitting headlines and has always manipulated them to his advantage. But the latest one looks like a self-goal. With Congress leader Arjun Modhwadia and fellow traveler Hardik Patel also making common cause, Togadia lost the game even before playing the first innings.
It is less relevant here whether Togadia tried to serve as spoiler for the BJP in the recent assembly polls. Whether he wanted to see a Congress win in Gujarat with desperate elements like Hardik, Jignesh and Alpesh is anybody's guess. But the fact that Congress leader Arjun Modhwadia openly rushed to the hospital yesterday to sympathise and support with Togadia's tirade against the BJP state government speaks volumes on opportunism at its worst. How could the Congress accept Togadia who is considered the most virulent crusader for a rabid
Hindutva
stance? If the Congress has a liaison with Togadia to oppose the BJP, then what about its tall claims of fighting
Hindutva
to save secularism? Togadia too has exposed his personal pique, joining hands with a party which he always characterized as anti-Hindu. Strange are the ways in politics.
Togadia's cadre support in VHP was never in doubt. He proved it in the recent VHP conference in Bhubaneshwar when he got his panel handsomely elected against the official panel. The VHP is not entirely made up of the
Sangh Parivaar
. It is a wider platform of Hindu-minded saints, religious heads and individuals. It need not and may not always take the Sangh line.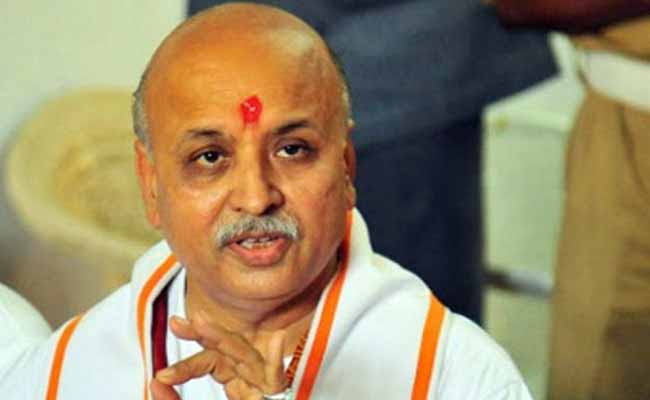 His disquiet with a section in the VHP central team is no secret. As long as Ashok Singhal was alive, these differences never showed up on the surface. Often, he bailed out Togadia when he crossed the line. Of late, there were indications of the Sangh not taking too kindly to Togadia's shenanigans. On two earlier occasions, when Togadia was found meddling in Gujarat affairs, Ashok Singhal intervened to douse the fire. At present, those sorts of interventions are unlikely for the VHP today has no other towering personality of Singhal's stature. Had Ashok Singhal been alive, things may not have reached this stage.
It is not clear why Togadia, a veteran of many battles, chose to make public his marginalization in the organization he heads. It is said that a strong segment within the VHP which is not enamoured of Togadia's latest moves want him out. At a time when the BJP is on the ascent, nobody wants Togadia's personal problems with some leaders in the party to damage its image. The
Sangh Parivaar
has never entertained leaders who tried to drag the organization into personal ego issues. It looks like the present controversy triggered by Togadia himself is mostly his own creation.
The provocation could be the fact that the VHP leader could not get much support for his alleged hobnobbing with individuals diametrically opposed to the organization's ideology. Congress leaders in Gujarat may not be the right choice for Togadia to wage an inner party power struggle. That of late, the Congress is experimenting with temple-going
Hindutva
line is no consolation. Many see this as a wolf in sheep's clothing.
The Sangh organizational network has always been monolithic. It has presented a united front which has been its strength. When Togadia addressed the press yesterday alleging that some people want to kill him and that he is a victim of the centre's vendetta, he lost many friends within his outfit. Everyone knows that Togadia enjoys Z-Plus security cover. He has enemies. He led many agitations. He was closely associated with the
Ram Janmabhumi
movement. He was known as a close associate of the late and revered Singhal. And he has made a name for making provocative statements aimed to hit headlines. His tirades against Christian and Muslim outfits, though often justified, have not been in good form. All these are bound to trigger a threat to his life.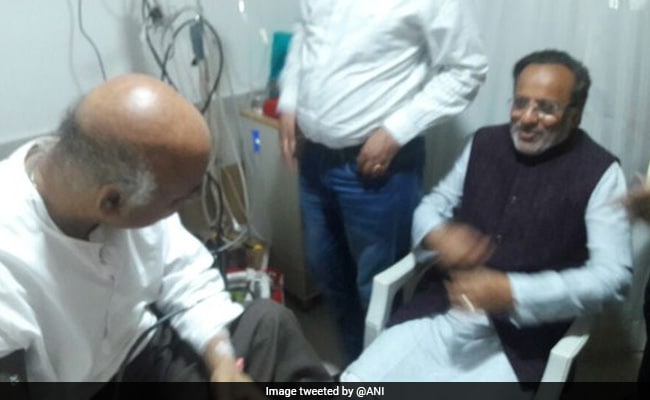 The fact that Togadia got security cover even during the UPA regime shows how important he is as a leader and how valuable his life and services are for the country. He still enjoys the same protection under the NDA. Though Togadia has been making controversial and hateful statements often, which could make him unsafe in certain conditions and localities, it was not easy for anybody to breach his security cover. That he fainted in a park and was left alone unprotected is not a tale easily sold. The Gujarat police says it was stage-managed. Even without government support, he is resourceful enough to ensure his security.
There is a side to Togadia's personality other than that of a rabid rabble-rouser. He is a good surgeon and runs a successful hospital and many charity networks which are doing excellent service for the needy. He has a reputed family background and rose to prominence in the 90s at the peak of the Ayodhya agitation. Soon, he caught the attention of Singhal who inducted him into the VHP's central team. He is a good writer and for many years wrote a regular column in
Organiser
. He also launched a popular helpline for distressed Hindu girls under the VHP banner. He is credited with having made the VHP a tech-savvy set up.
From time to time, Togadia has tried to keep the
Ram Mandir
fire simmering with an eye on headlines and embarrassing the government. Of late, he has become impatient and critical of the government though he is well aware that any progress in the matter is possible only with judicial sanction. In these efforts, he was often lucky to get Subramanian Swamy on his side, since he too has filed an appeal in the Supreme Court. There are people who believe stoking the temple fire now has more to do with putting BJP governments into jeopardy that the real desire for
Ram Mandir.(Dr R. Balashankar is Member, BJP Central Committee on Training, and Committee on Publications and former Convener BJP National Intellectual Cell and former Editor Organiser.)
Disclaimer: The opinions expressed within this article are the personal opinions of the author. The facts and opinions appearing in the article do not reflect the views of NDTV and NDTV does not assume any responsibility or liability for the same.
Get Breaking news, live coverage, and Latest News from India and around the world on NDTV.com. Catch all the Live TV action on NDTV 24x7 and NDTV India. Like us on Facebook or follow us on Twitter and Instagram for latest news and live news updates.