When Tata bought up just about all that was left of the British steel industry back in 2007, no one could miss the geopolitical symbolism. This was the moment when, to borrow from the movies, "the Empire struck back" - a key British industry bought by a multinational based in a former colony. The world really was changing.
Tata paid about $10 billion for what was once known as British Steel and has since spent billions more in modernising plants. Now it's ready to walk away from all that investment. It wants to pull out of the UK altogether. Tata Steel's interests in the UK are for sale - though Tata's bosses in Mumbai would probably be happy simply to give it all away, if they could find anyone willing to take on this loss-making behemoth.
This wasn't the way Tata planned it. The global economic slowdown, and aggressive pricing (some would say "dumping" or selling below cost price) by the Chinese steel industry has frustrated any hope of Britain's steel industry breaking even.
But just as Tata's purchase came to define changing currents in the global economy, their decision to pull-out is also totemic - and it's caused a massive political furore in London.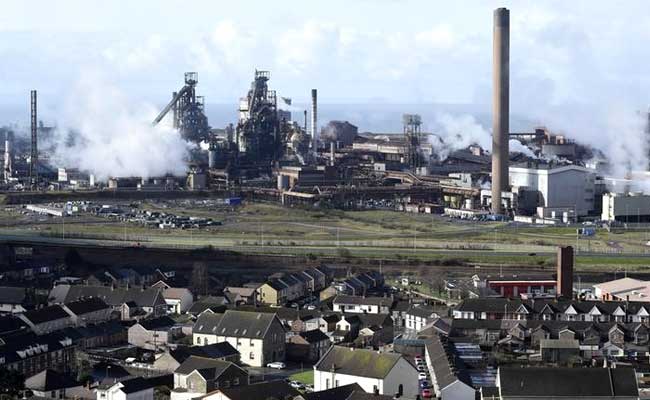 The UK steel sector has been shrinking for decades. In the early 1970s, it employed 200,000 workers. The figure is now 15,000. But how can any economy which claims to be a serious force in the world tolerate the loss of its own capacity to make steel?
National reserves of oil and coal are matters of geographic and geological chance. Steel is something else - it is at the core of the modern economy. After all, this is the metal without which there would be no construction, manufacturing or defence industries.
The British economy is increasingly based on services rather than making things - manufacturing accounts for just 11% of the UK economy, compared to more than twice that in Germany. If you follow classical economic theory, if other countries can undercut Britain in producing steel - because they are more efficient, or pay their workers less - then it's no bad thing for the UK to give up on steel.
But you won't find any British politician saying that. Saving the steel industry is currently Prime Minister David Cameron's Number One priority.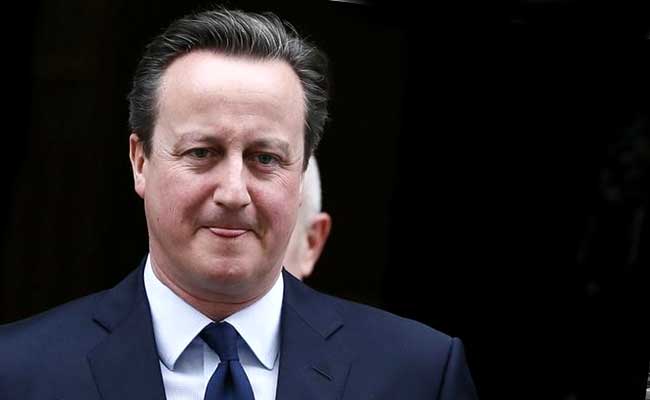 It seems that the British government didn't see this crisis coming. Ahead of Tata's crucial board meeting in Mumbai on Tuesday, there was some concern about the future of Britain's largest steel works at Port Talbot in economically-deprived south Wales - but commentators were insisting that while further cuts in the plant's workforce were likely, it wasn't facing closure.
The government wasn't geared up for a firefighting operation. Somewhere along the line, it seems that Britain's commercial diplomacy was not at its best.
Steel has been a political football in the UK for a very long time. The industry has twice been in turn nationalised and then privatised, and Mr Cameron has made it clear that it's not going to return to public ownership. But he is desperate to find a way of keeping some steelmaking capacity - because the loss of the steel industry would be seen as a reflection of Britain's economic eclipse, and also because it throws up a host of political problems.
The leader of the opposition Labour party, Jeremy Corbyn - for once quick to seize the moment - has already been to Port Talbot to express solidarity with a workforce desperately worried about their jobs. The issue will be taken up even more keenly by the nationalist parties in Wales and Scotland, where there are important elections in just a few weeks' time.
Even more worrying for David Cameron is the potential impact on the referendum in June about Britain's continued membership of the European Union. The opinion polls suggest the outcome is in the balance. The "leave" lobby is arguing that the EU has failed to respond to the threat posed by Chinese exports - pointing out that Tata Steel's Indian operations have been protected by higher tariffs on Chinese imports, while the EU has chosen not to increase tariff barriers.
For the moment, all this is the British government's headache much more than Tata's. But ministers may well be on the line to Mumbai to urge Tata to allow time for a buyer to emerge or some form of deal to be done. How much time? Well, at least until the series of key UK votes is out of the way.
(Andrew Whitehead, a former BBC Delhi correspondent, is an honorary professor at the University of Nottingham and at Queen Mary, University of London.)
Disclaimer: The opinions expressed within this article are the personal opinions of the author. The facts and opinions appearing in the article do not reflect the views of NDTV and NDTV does not assume any responsibility or liability for the same.
Get the latest election news, live updates and election schedule for Lok Sabha Elections 2019 on ndtv.com/elections. Like us on Facebook or follow us on Twitter and Instagram for updates from each of the 543 parliamentary seats for the 2019 Indian general elections.