Not too long ago, AAP was dubbed a one-state wonder. It was called a one-time phenomenon, an accident of history. It was said that AAP won't withstand the rigors of practical politics, the sharks of politics will chew them up. But not anymore. AAP is now the most-talked about political formation which has emerged of late. It is called the "new age party".
I was convinced from the start that AAP has national appeal and it is here to stay. It all depends on how and when it decides to spread out. As they say, sometimes a crisis is an opportunity. From the very first day, the AAP government in Delhi was not allowed to function. All kinds of obstacles were put in our path. The attempt was to psychologically put AAP down. AAP was left with no other option but to look outward, spread its wings and fly as high as possible to tackle the "climatic turbulence". It was then that Punjab appeared as a God-sent opportunity.
In the 2014 parliamentary elections, AAP won four seats in Punjab. It had contested 434 seats nationally and lost its deposits in 409 seats. AAP was ridiculed as the "Zamant Zabt" party (a party which had lost even its deposits). It was humiliating. But even in those tough times, Punjab stood by us and showed the path. Arvind Kejriwal's road shows in Punjab were a great success during the parliamentary elections. We were surprised with the kind of response he was getting. AAP's own fort in Delhi was demolished. AAP lost all seven Lok Sabha seats. Everybody declared that the AAP bubble had burst.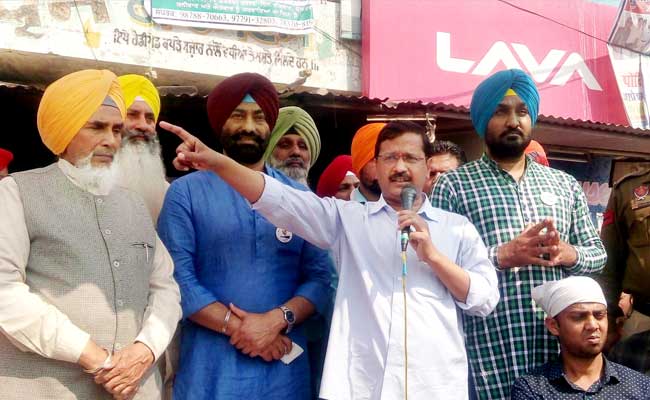 There was an opportunity for AAP in Punjab but it got a jolt when it contested the assembly by-elections in August 2014 and lost. The future looked bleak. Deeper analysis indicated a few things:
1) AAP has national appeal but it had to be developed.
2) AAP was not in good shape. Factional fights and indiscipline were on the rise.
3) Volunteers were willing to work hard but they need direction and guidance.
4) Old politics would create roadblocks to prevent Delhi from being repeated in Punjab.
In this context, it was important for the party to reach out to each and every voter of Punjab and for that, it was imperative to rebuild the organisation from the grassroots and develop a network of volunteers at the booth level; it was also needed to send a very strong message to each and everyone that indiscipline would not be tolerated and whosoever indulges in it would have to pay the price.
The party's two most trusted and able men were assigned to fix the problems. Sanjay Singh was to do the political management and Durgesh Pathak was to build the team. It was then that two of the four Punjab MPs, Dharamveer Gandhi and Harender Khalsa, were suspended from the primary membership of the party for organising parallel meetings and vehemently criticising the party outside the party forum.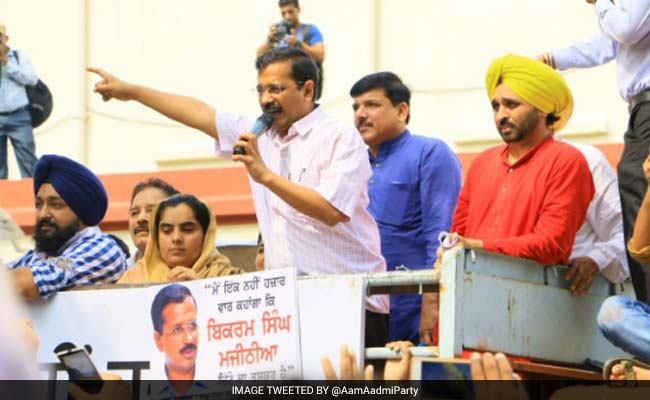 In six months, the results were discernible. Initially ignored by Akali Dal, the BJP and the Congress in Punjab, very soon AAP was a force to contend with. And as they say, the rest is history. Today, it is predicted that AAP is sweeping the state with a big margin. It is creating waves and conventional politics doesn't know how to handle this "new-age kid".
Punjab rebooted our confidence that people are fed up with conventional politics and looking for an alternative. People are for change and AAP can be that change. After a lot of discussion in the party, teams were dispatched to other parts of the country within the domain of limited resources to propagate democracy that is simplicity, transparency and participatory.
Goa came in handy. It is a tiny state with a population of 16 lakhs and with a little more than 11 lakh valid voters and a total of 40 seats. Goa's beauty lies in its smallness and the fact that it is a full-fledged state! Assembly Elections in Goa are to happen along with Punjab. Since it is a small state, the resources required are very much within our means. AAP's National Secretary Pankaj Gupta took the responsibility of networking volunteers at the booth level. Again, AAP at first was not taken seriously by local analysts and political heavyweights. But on May 22, Arvind Kejriwal's rally in Campal ground, Panjim, broke many myths. Now both the BJP and the Congress are having sleepless nights.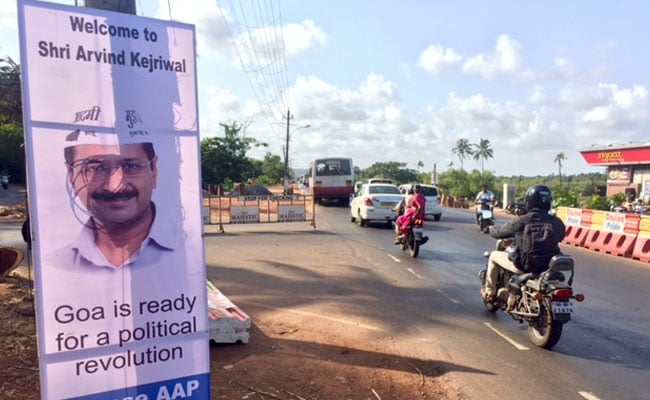 Most surprisingly, Gujarat is waiting for a future political earthquake. Arvind's visit to Somnath Temple in July was a grand success. He was then invited by the local traders of Surat district. But Anandiben Patel decided to scuttle his visit. Her office put pressure on the host to withdraw the invitation. South Gujarat University was also intimidated into cancelling the permission for the auditorium which was to house Arvind's meeting with Gujarat's traders. Nonetheless, Arvind decided to pay his respects to Lord Shiva at Somnath. On his way to Somnath, people lined up on both sides of the road and vigorously waved at him which came as a big surprise to all of us.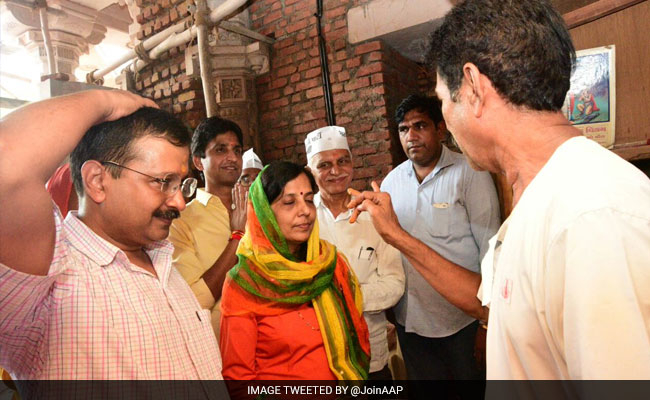 His visit to Una in July, where four Dalit youth were brutally beaten on camera for skinning dead cows, woke the BJP out of its slumber. The BJP has been in power in Gujarat for the last 22 years. Before Una, the Patidar community which has been traditionally supporting the BJP had revolted against the BJP regime. Their agitation was ruthlessly suppressed. More than 400 boys and girls were put behind bars. Their leader Hardik Patel was booked for sedition. Patidars are seething with anger and waiting to get their revenge. They are not inclined towards the Congress. They are appreciative of AAP's brand of honest politics. This is a warning signal for the BJP. With the soaring popularity of AAP in the state, BJP decided to go in for damage control. It has changed its Chief Minister from Anandiben Patel to green horn Vijay Rupani. The news of internal bickering and factional feud within BJP is rampant.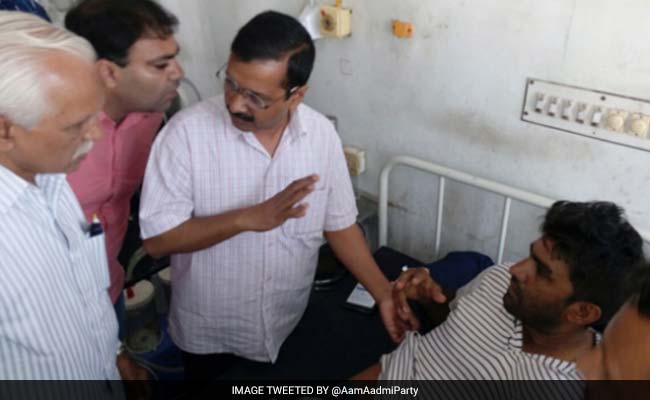 AAP's idea is simple - build the organisation from scratch, convert the goodwill of supporters into a network of volunteers, reach out to every segment of the society, convince them that AAP is for change. It seems to be working and the headache for conventional parties is increasing. The good thing about Gujarat is that elections will be held in the last month of 2017. The successes in Punjab and Goa ahead of that will be great boost for us.
The new kid on the block is looking at new horizons. The future belongs to change.
(Ashutosh joined the Aam Aadmi Party in January 2014.)
Disclaimer: The opinions expressed within this article are the personal opinions of the author. The facts and opinions appearing in the article do not reflect the views of NDTV and NDTV does not assume any responsibility or liability for the same.