If there's one thing that the National Democratic Alliance should really have learned to do better than its ill-fated predecessor, it's how to handle a bunch of people protesting in the middle of New Delhi. Here's a hint on what not to do: Don't arrest them.
Particularly don't arrest them if they are the family members of a decorated soldier with a grievance against the government who's just committed suicide. Oh, and also don't arrest them if they're leaders of the opposition being followed around by a large number of cameras. Yet that is what the central government apparently decided would be a good idea.
Sometime on Tuesday, Ram Kishan Grewal, a former
subedar
in the army from Bamla village in Haryana, committed suicide - reportedly leaving behind a phone message blaming the government's lackadaisical approach to retired soldiers' One Rank, One Pension (OROP) demand. The government's response to this was to insist it had done everything - why were thousands of ex-servicemen protesting that it hadn't, then? - and to have its cops detain Congress Vice-President Rahul Gandhi, Delhi Deputy Chief Minister Manish Sisodia, and Delhi Chief Minister Arvind Kejriwal. Well done! The problem will totally go away now.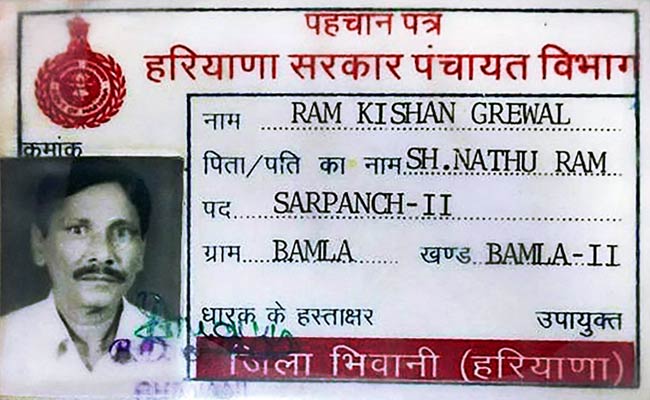 I'm not going to go into the details of what the government has done for OROP and what it hasn't. What matters is that in the eyes of many ex-servicemen, it clearly has not lived up to its promises on the subject. What I do wonder about, however, is the idiocy of the government's rhetorical response, and thus also of the various news television anchors - some shortly to be unemployed - who take their cues from the government.
Apparently the problem is that the issue is being "politicised". So said the anchors, so moaned BJP Twitter, and so complained Minister of State VK Singh, the sage who added the word "presstitute" to our national discourse. Singh - who, in case you have forgotten, was once a controversial chief of army staff - warned Rahul Gandhi against politicising the OROP demand. "OROP should be kept away from politics," he told news agency ANI.
Oh, all right then, Minister. Perhaps it was some other VK Singh who helped arrange a giant rally in Rewari in September 2013 for Narendra Modi, sold as the largest ever outreach to India's armed forces by a political party? Perhaps some other VK Singh stood by as Modi launched his general election campaign by promising the OROP within 100 days of taking office? Perhaps it was some other VK Singh who applauded as his chosen prime ministerial candidate said that if only the BJP had been voted into power in 2004, the OROP would already have been granted? If so, someone should tell Modi he gave the job to the wrong VK Singh. The VK Singh mistakenly made minister doesn't believe in politicising the OROP. The VK Singh who earned Modi's gratitude by campaigning for him did. That VK Singh is the personification, the incarnation, the very perfect embodiment of the politicisation of the armed forces. He must have joined the Congress, right? Because that's something the Congress does, not the BJP.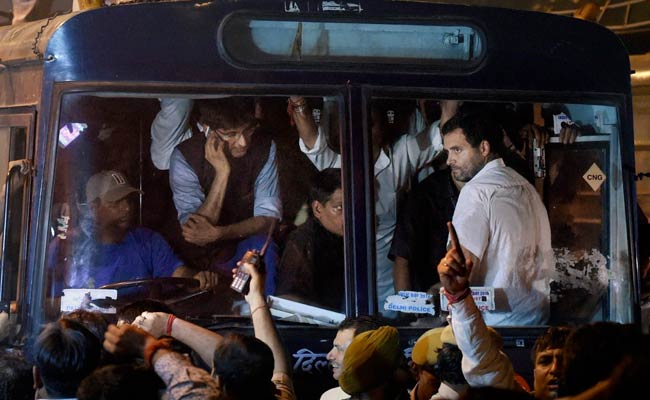 Here's a gentle reminder for the BJP: you came to power by politicising everything wrong with the country, and blaming it not just on the UPA, but on 60 years of the Congress. Perfectly reasonable. But once you're safely ensconced in power, you can't then pretend that all politics stops. You forgot to patent your politicisation model. Everyone else can use it.
Rahul Gandhi, for one. You may complain - as I do - that he is too little seen where people are upset and angry. But on this occasion, he actually did the right thing by turning up at Ram Manohar Lohia hospital to console the dead soldier's family. That the government then detained him - twice - is incomprehensible. And trying to release him while keeping the soldier's family in detention, according to a video that has gone viral, suggests that they are remarkably blind to public perception.
Of course, Gandhi would not be able to savour his moment of martyrdom, because anything the old Congress can do, the new Congress insists it can do double. And so the Aam Aadmi Party (AAP) decided to have not one but two of its leaders detained. Hint: next time someone arrests Kejriwal - and you know it's going to happen - they should take away his phone, if they don't want the entire process live-tweeted to 7 million people.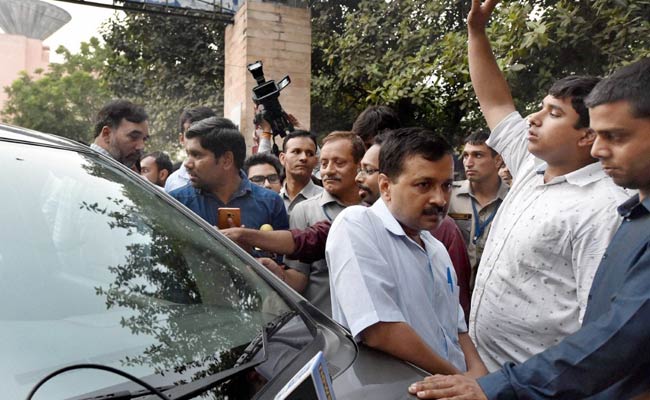 The absurdity of arresting a Chief Minister when he has gone to meet the family of someone who has committed suicide in his state clearly occurred to nobody at the Home Ministry, which controls the Delhi Police. I have a theory about this incompetence though. No doubt Home Minister Rajnath Singh has completely forgotten that Delhi exists. Currently, 98 per cent of his brain is probably dedicated to fighting Amit Shah over ticket distribution in Awadh or somewhere.
Perhaps the most surreal aspect of the whole day was that, as his police descended on the leaders of the opposition, Prime Minister Narendra Modi was serenely delivering a speech at a function named for one of the heroes of the Emergency. Irony truly died in 2014. You see, politicisation of issues is only bad if the Congress does it; detaining opposition leaders is only a violation of rights if the Congress does it. No rules apply to Modi. Yet perhaps, if he's thinking about the Emergency anyway, he should remember that Indira Gandhi arrested people in the middle of the night. That is the time that is traditionally sanctified for such arrests, by custom and practice of authoritarians everywhere. In fact, we should just go ahead and pre-emptively arrest all opposition leaders because their very existence implies the possibility that issues might be "politicised".
I look forward to the government serially failing to deliver on its absurdly lavish election promises, and then warning everyone not to politicise their failure. "Do not politicise the black money issue," future Minister of State Ramdev will no doubt say. Future Cabinet Minister Subramanian Swamy will no doubt viciously attack those who are stupidly politicising the value of the rupee. And Piyush Goyal will no doubt complain that the government's 24x7 electricity promise is being unfairly discussed by politicians when it is obviously already accomplished, and if people are rioting because they're still unconnected, it's because they simply haven't studied the UDAY PowerPoint carefully enough. After all, the politics of criticism is a terrible, inefficient exercise. It prevents the government from working to improve all our lives.
Just look at the silent, uncritical manner in which Modi ran his election campaign. That should be the template.
(Mihir Swarup Sharma is a fellow at the Observer Research Foundation.)
Disclaimer: The opinions expressed within this article are the personal opinions of the author. The facts and opinions appearing in the article do not reflect the views of NDTV and NDTV does not assume any responsibility or liability for the same.