And so, after 15 long years, the law has finally caught up with Baba Gurmeet Ram Rahim Singh. He will spend the next two decades behind bars atoning for his brutal rape of two women
bhakts
who found the courage to speak up. Skeletons have also started tumbling out of the cupboard that the victims were among a whole harem of lady followers who were allegedly subjected to the weird ritual of seeking the Godman's forgiveness (
'maafi'
) by submitting themselves to the Baba's insatiable lust.
One would have thought such outrageous behavior would have opened the eyes of those thronging his Dera to the horrendous goings-on in a place of spiritual retreat. Instead, television viewers all over the country, and, indeed, the world over, have been stunned by the spectacle of these devotees venting their fury at the Baba's conviction and sentence by burning vehicles, damaging public property, viciously attacking security personnel and, in consequence, dying by the score and suffering grievous injury by the hundred. What explains such unflinching loyalty to such an unworthy object of veneration?
The immediate temptation is to draw parallels with Western and Oriental precedents, as Mohan Guruswamy, that walking encyclopaedia, has done in a forthcoming article for
The Asian Age
and
The Deccan Chronicle
that he has kindly shared with me and other friends in advance, drawing attention to the mass suicides instigated among their followers when the law threatened to catch up with David Koresh of the Branch Davidians and Jim Jones of the People's Temple, or the Sarin gas attack on Tokyo's metro instigated by Godman Shaji Asahora of the Aum Shinrikyo cult.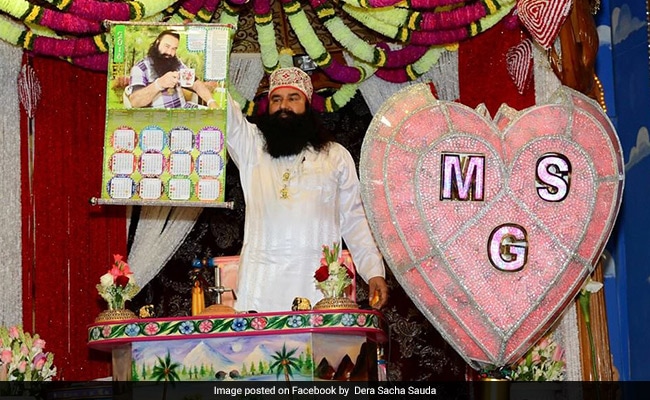 But even as each of these examples has specific explanations of cause and circumstance, so also is it more apposite to site the Baba's pervasive grip on his followers on social conditions in Haryana and neighbouring states than to seek answers in foreign examples of similar phenomena elsewhere.
To you and me, the Baba might appear bizarre, leaping around miraculously in his multi-coloured costumes, calling to mind the Captain Marvel comics of our childhood - except that this Captain Marvel's rippling muscular arms are encircled with gem-studded amulets and his chest ablaze with golden chains and charms. For his hundreds of thousands of followers, he is God - or a pretty close likeness to Him. His antics attract not derisive laughter but admiration. His creativity is seen not as the perverted imagination of a narcissist but proof of his genius, of his supernatural powers, indeed, of his divine nature.
His devotees are not narrowly concentrated but spread far and wide. In a state where electoral outcomes are often decided by margins of a few thousand, it is estimated that there are at least 50 assembly segments that turn on his nod, his followers in these pockets varying from around 5,000 to as high as 15,000 - enough to make or break political careers. So, political parties flock to him. He, however, has been careful not to publicly reveal his hand - with the solitary exception of 2014 when Modi so eloquently heaped showers of praise on this indicted rapist that the Baba was sufficiently moved to openly declare his support for the BJP. Not only did Modi, in consequence, sweep the state, but his acolyte, the wholly incompetent ML Khattar, owed his becoming Chief Minister entirely to the magnanimous patronage of this predatory Messenger of God - his self-bestowed title, with the acronym MSG emblazoned on his clothing.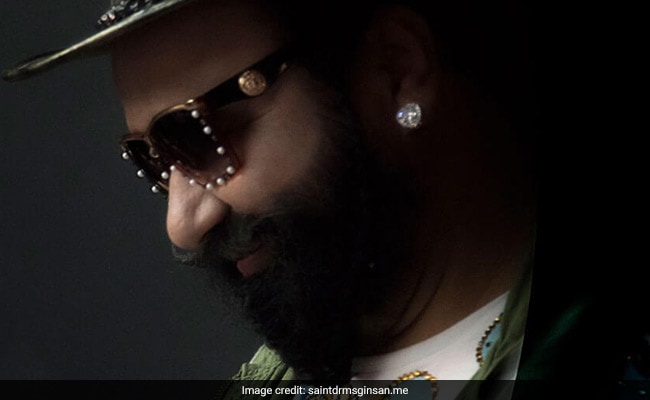 What makes for this difference in perception of the Baba between us on our lofty perches and his lakhs of ground-level followers? Caste, I would submit, and class. First, caste. To a very large extent, if not entirely, his followers are from the underbelly of the backward classes or those deemed by orthodox Hinduism to be outside the caste fold. They include a sizeable number of
mazhabi
Sikhs, that is, Sikhs who belong to the scheduled castes, although the fight against caste of the Ten Gurus of Sikhism was the running theme of their new religion. With Baba Gurmeet Ram Rahim Singh's establishment firmly eschewing caste and communal discrimination, armies of those deprived of their dignity and humanity in their villages and small-town
bastis
have found "dignity, social support" in the bastion of Deras like those of the now convicted Baba, as pointed out by Professor M. Rajivlochan of Punjab University in a deeply perceptive article in the
Indian Express
. Adding "medical help" and "food security" to the magical attraction of the Dera, the good professor adds, "these are the precise things that the modern Indian state - at least in the Haryana/Punjab version - refuses to offer the people." This particular Godman's influence might be limited to Haryana and its environs, but there is a legion of similar Godmen attracting a similar following in different states of India because we have given the economy growth but not equity, and have failed as a nation in breaking the fetters of caste despite our best intentions.
As for class, in the minds of the aspiring lower middle class of Haryana and surrounding states, Gurmeet Ram Rahim Singh represents the hope of fulfilling their soaring ambitions. He appears to make the impossible possible, not treating their aspirations "with contempt", as Prof. Shiv Visvanathan of Jindal University underlines in another deeply perceptive article in
The Hindu
. "The dream of equality," he writes, "can go back to the Bhakti movement or it can summon the French Revolution. But one thing is clear: democracy and modernization have not delivered equality...the pidgin of faith that Singh espouses makes sense, provides a sense of
communitas
, welcoming the poor and the discarded".
Oddly, especially in the light of what he has been convicted for, his appeal is greatest among women of poor and low caste families because the Dera offers them escape from the humdrum routine of their lives. Caught, for the most part, in the drudgery of homemaking in a highly patriarchal society and confined, for the most part, to the
rasoi
(kitchen) and the
aangan
(courtyard), they head in hordes to the Dera not merely, or perhaps even primarily, for spiritual succor, but to escape (albeit temporarily) from the stranglehold of social structures and cultural strictures that govern their everyday lives. Where life in their own homes and habitats amounts to a form of unending servitude, they find freedom in the Dera. Not only does the Dera provide entertainment and a rich shopping experience (the Dera is awash with malls), outings to places near and far are arranged where they get to see other, sometimes exotic, locales in the congenial company of friends and family - free holidays, as it were, that fulfil them as human beings.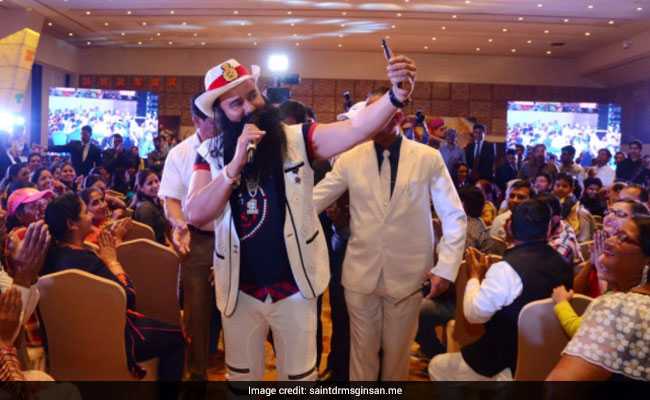 The previous government of Bhupinder Hooda provided meaning in their lives by opening wide to them the doors of participation in the governance of their villages, blocks and districts through elected panchayat raj institutions. The women of Haryana, especially the poor and socially discriminated against, took to panchayat raj with such enthusiasm that they started threatening the traditional hierarchies and social structures in rural and small-town Haryana. Alarmed at this rise in assertive women's eminence, especially on the part of underclass women, the successor BJP government took the wholly unwarranted step of prescribing educational cut-offs and other disqualifications that prevented large swathes of women from even standing in the elections. So successful had these underprivileged women been in taking on their better-off counterparts from the traditional dominant segments of Haryana society that some 85 per cent of the women who had been elected by the people's will in the previous panchayat/municipal elections were debarred from even contesting this time round.
Tragically, the Supreme Court, in one of its most regressive judgements ever, backed the Khattar government. The
swarna jati
women have thus become the arbiters of the fate of rural (and urban) Haryana simply by getting the far more popular OBC and scheduled caste women debarred from even testing the electoral waters. In effect, this endorses all the oppressive societal and cultural norms that have afflicted the liberation of historically disadvantaged Haryanvis, above all Haryanvi women who were beginning to find dignity and social acceptance through their constitutional role in village governance won at the demanding bar of public opinion. No wonder so many have found haven in Gurmeet Ram Rahim's Dera where their lack of education, caste and class did not result in their being ostracized.
That is what explains the Baba's enormous appeal - notwithstanding charges of rape that have now been confirmed. Several unfortunate women suffered grievously at his hands; lakhs upon lakhs only benefited.
(Mani Shankar Aiyar is former Congress MP, Lok Sabha and Rajya Sabha.)
Disclaimer: The opinions expressed within this article are the personal opinions of the author. The facts and opinions appearing in the article do not reflect the views of NDTV and NDTV does not assume any responsibility or liability for the same.