The boy wonder from Haryana, Virender Sehwag, said it best as Twitter exploded in a flurry of congratulations as Sakshi Malik overnight won India's first bronze at the Rio Olympics in the 58 kg freestyle wrestling category.
Not only has India's new girl wonder forced Shobhaa De - who infamously said a week or so ago that the "goal of Team India at the Olympics:
Rio jao. Selfies lo. Khaali haat wapas aao
. What a waste of money and opportunity" - to eat her words, she also did it in style.
@TheSakshiMalik is only the fourth Indian woman, after Karnam Malleswari in weightlifting, Mary Kom in boxing and Saina Nehwal in badminton, to win an Olympic medal for India.
In fact, the quartet of Sakshi Malik, Dipa Karmakar, Lalita Babar and PV Sindhu - still in the race, having beaten World No. 2 Wang Yihan, 22-20 and 21-19 in 54 minutes to enter the semi-final in the Badminton singles - have with their extraordinary grit shown the rest of India the stuff they are capable of.
These are #IndiasDaughters, dipping into their extraordinary reserves of strength and stamina and coming back to fight each time someone pushes them down. They are capable of erasing the stigma perpetrated by empty tradition and unchallenged patriarchy on a daily basis.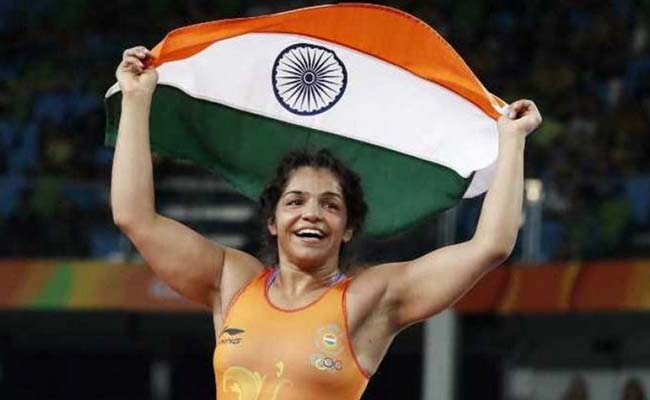 These girls don't need the patronising sentiments of "Raksha Bandhan" or any other celebration that ostensibly requires male sustenance. They have beaten back the accident of birth - in Haryana and Punjab, feeding the female newborn a pinch of salt so she dies of her own accord is common practice - and the misogyny of everyday life to get here. Right to the very top.
Just listen to the stories of these women who never let the years and years of poverty daunt their spirit. Their fierce determination to succeed has made each of them a winner, medal or no medal.
Dipa Karmakar, 23, who lost the bronze in the gymnastics vault by a whisker, says she's now determined to win in the next Olympics. By now everyone knows the story of the flat-footed girl from Agartala whose coach and father-figure Bisheswar Nandi urged her to consider the Produnova vault because he realised the extraordinary risk involved only matched the girl's extraordinary courage. So Nandi built Dipa her first practice handspring with duct-tape, scooter parts and a little bit of spit.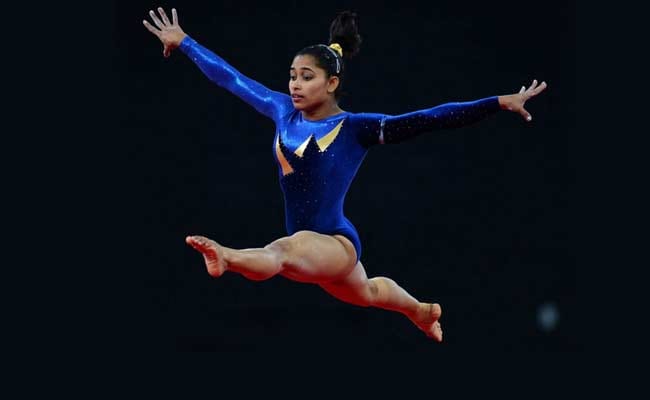 Like Dipa's father, who was a weightlifter, Pusarla V Sindhu's parents were volleyball players. Pullela Gopichand, a former world badminton champion told the
BBC
that "She never gives up, and that's her best quality." Sindhu, 21, will meet Japan's sixth seed Nozomi Okuhara, 21, in the semis later on Thursday.
Lalita Shivaji Babar, only the third Indian woman to make it to an athletics final in an Olympic Games - she ran the 3000 m steeplechase - and the first to qualify since PT Usha in 1984, began running as a child because she realised that winning races brought in precious prize money that could be used to help her impoverished family in Maharashtra's drought-prone Satara district.
According to a
Stanford Business School blog
, Lalita Babar, "as a youngster, she ran - not walked - four kilometres everyday to her school and back. As a teenager, she ran to faraway wells to fetch water for the 17 people that she shared a home with. She ran through the fields as she went about her chores on the farm. She ran barefoot and on kinds of roads."
At 9:19:76, Lalita shaved an incredible seven seconds off her own national record to qualify for the steeplechase final. She knew she would never make it to a medal - five other women had posted sub-9 minute timings. The reigning Asian came 10th in the race on Monday.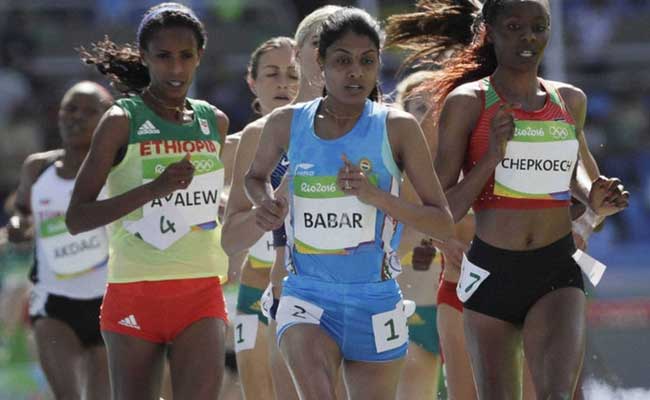 Certainly, with three days left for the Rio Olympics to conclude, one bronze for 1.2 billion people - especially when 118 athletes made it to the Indian contingent this time - may amount to clutching not only a few straws but an entire haystack.
At least the Haryana government had the grace to announce Sakshi Malik a gift of Rs 2.5 crore and a job. Perhaps they wanted to distract media attention from the Rs 1 crore spent by Haryana sports minister Anil Vij and his nine-member delegation to Rio, allegedly to "encourage Haryana players".
With none other than the Prime Minister tweeting - and probably watching - Sakshi Malik ending the drought in Rio, union sports minister Vijay Goel was, this time round, careful with getting his spelling as well as the girl of his attention, right.
@VijayGoelBJP kept it short, letting his several exclamation marks, hashtags and sports emoticons speak for themselves. "Congratulations to Sakshi Malik!!!Wins first Olympic bronze medal for India."
Only the other day, Goel had tweeted his best wishes to sprinter Srabani Nanda - except the
photo used in the tweet was of another sprinter
, Dutee Chand.
As for
misspelling Dipa Karmakar's name
, seems Goel has put it down to the midnight madness that followed Dipa missing her medal soon after the clock struck August 15.
Of course, Goel isn't any the worse for wear, not even after he was warned with revocation of his accreditation by the Rio authorities. Seems Goel's staff was determined to bully their way into the sports venues without passes.
As Goel admitted to this reporter upon his return from Rio. "Oh that was just one person, my OSD (Officer on Special Duty). The authorities were just making a big deal out of nothing. What am I supposed to tell my OSD? No, I am not going to take any action against him," he said.
The best part about winning is that you ignore comments like these. That's why Sakshi Malik will go down in history - as will, hopefully, PV Sindhu, later today. Impaling the eye of the fish is their goal. Nothing else matters.
(Jyoti Malhotra has been a journalist for several years and retains an especial passion for dialogue and debate across South Asia.)
Disclaimer: The opinions expressed within this article are the personal opinions of the author. The facts and opinions appearing in the article do not reflect the views of NDTV and NDTV does not assume any responsibility or liability for the same.