For the thrice-banned RSS, it will be the ultimate validation when one of their own occupies Rashtrapati Bhavan, a point of immense satisfaction that will follow the appointment of Yogi Adityanath as Chief Minister of Uttar Pradesh.
The presidential election must be held before July 25 this year.
Explains a senior RSS functionary "for us to have one of our own in Rashtrapati Bhavan is like being twice born, it will make us the real
Dwij
(Brahmin) of the political system in India. From being shunned and treated as pariahs, we now occupy the apex. All those gangs of leftists and liberals who formed the erstwhile elite have had to give in as we now occupy centre-stage."
This peculiar persecution complex plays in to the very DNA of the RSS which is still hurting at having been banned thrice, once after the assassination of Mahatma Gandhi.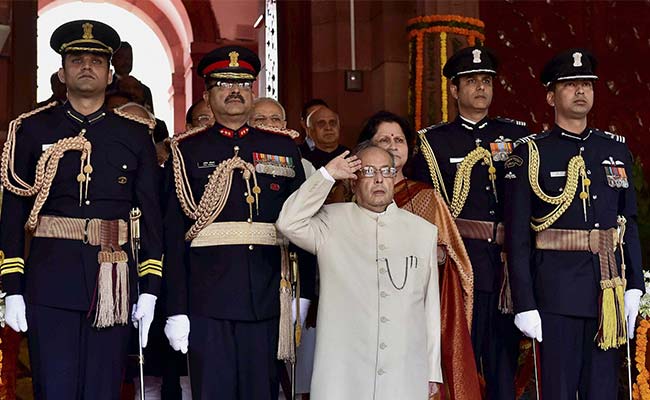 And the Sangh is now in full antagonistic mode and will brook no accommodation or consensus when it comes to the coveted job of President. This also plays to Prime Minister Narendra Modi and BJP President Amit Shah's attitude of not yielding any quarter to the opposition.
This has two implications: there will be a definite contest for the President's office; and the RSS and BJP have no interest in a candidate supported by all parties to demonstrate a rare unity in polity, as hoped by a small fraction of the BJP which reportedly includes leaders like Rajnath Singh and Sushma Swaraj, who, some say, is reportedly in the running herself.
The opposition, having heard from informal back channels that the Sangh will not concede an inch, is also preparing to square off for a "blockbuster Mahabharata-type contest" as a senior Congress leader wryly put it. For non-NDA parties, who have allotted the front role for the presidential contest to Sonia Gandhi and the Congress, this is a dress rehearsal of opposition unity and now-in-discussion
mahagatbandhan
ahead of next general election in 2019.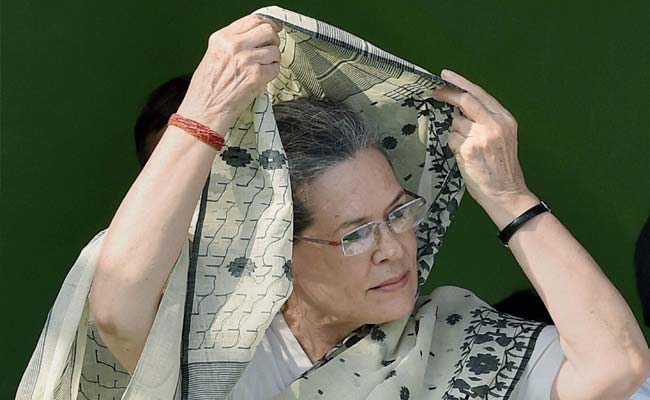 Sonia Gandhi has reached out parties including the left, Trinamool Congress's Mamata Banerjee, Janata Dal United's Nitish Kumar and Lalu Prasad Yadav She has also spoken on the phone with BSP supremo Mayawati; there are plans for all non-NDA leaders plan to meet later this month Delhi and also later for unity talks in Chennai for DMK supremo M Karunanidhi's 94th birthday on June 3.
Feelers have also reportedly been sent to Navin Patnaik, the Odisha Chief Minister, via a very senior Congress leader with whom he shares Doon School as an alma mater. Patnaik is on alert with Amit Shah having made it clear that he has immediate plans to build the BJP into dominance in Odisha ahead of its next election in 2019.
Reveals a senior Congress leader, who asked not to be named, "We have to agree on a creditable candidate, a person who is widely reckoned to be erudite and respected across the spectrum. A cipher like Pratibha Patil will not do." The opposition is looking at civil society and academia to find a candidate. Currently, Gopal Krishna Gandhi, former Governor of West Bengal and grandson of Mahatma Gandhi is being talked about but, this could all change after the meetings that are coming up. Interestingly, several opposition leaders currently talking to each other about "suitable" candidates would like nothing better than to be the nominee; Sharad Yadav of the Janata Dal United is reportedly among them.
There are conflicting reports of Sharad Pawar's level of interest. After Modi hailed him in November as his "political guru", the Pawar faction was jubilant about his prospects, but the RSS in Nagpur is not convinced. So Pawar, displaying flexibility, is also now reportedly in talks with the opposition.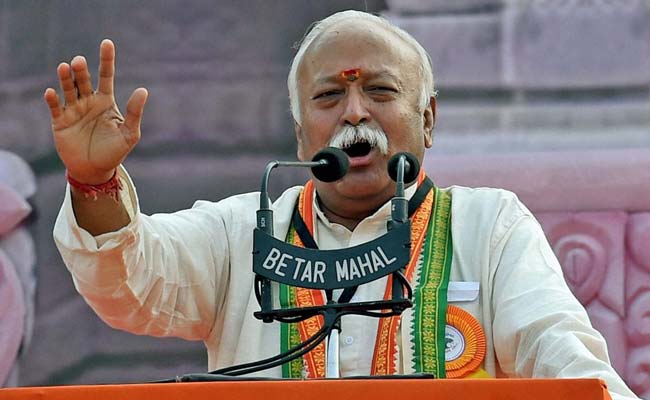 Leading the Sangh charge is the redoubtable Shah, fresh off his UP success. In fact, the UP numbers will give critical mass to Project President for the RSS. The BJP and its allies are barely 20,000 votes short, according to most
reports
. They need the support of one major opposition party to cross the majority mark. Shah is working hard to ensure this among a group of six political parties that include the AIADMK and K Chandrasekhar Rao's TRS which governs Telangana.
Modi's penchant for springing surprises like demonetisation is well known, so the NDA candidate could be a complete outlier to take the opposition by surprise. But, like in UP, the RSS would like to stamp its authority on the nominee. With national elections due in two years, the President's job acquires huge importance. Both Modi and Shah would want a candidate that they are comfortable with and who could rule in favour of the government in crucial matters. Sources in the know of the current discussion say it has to be a person that Modi can trust completely.
This would have ruled out L K Advani, even if the Babri Masjid case had not gone against him recently, as both the RSS and Modi have a trust deficit with him. The third President of the BJP, Dr Murli Manohar Joshi, who also vacated his Varanasi constituency for Modi, had a better shot at making it to a shortlist at least but has, like Advani, hit a setback in the Babri case where they will now be tried for criminal conspiracy in the destruction of the 16th-century mosque in Ayodhya.
While the Sangh preference is a closely-guarded secret, a host of BJP politicians are reportedly making a big play for the job. These include Venkiah Naidu, Urban Development Minister, who compared Modi to an "
avatar
of God" and said "India was blessed to have him", Lok Sabha Speaker Sumitra Mahajan, Draupadi Murmu, currently Governor of Jharkhand. Hailing from a tribal family in Odisha, Murmu has had a career spanning two decades. If she is the NDA candidate, it would be the first time that a tribal occupies the office and would also ensure the support of Odisha Chief Minister Patnaik. Another candidate is Thawar Chand Gehlot, Minister for Social Justice and Empowerment. Sources say RSS chief Mohan Bhagwat was never interested in the job and his name was mentioned to embarrass him by some frenemies like the Shiv Sena till he squelched the speculation himself.
(Swati Chaturvedi is an author and a journalist who has worked with The Indian Express, The Statesman and The Hindustan Times.)
Disclaimer: The opinions expressed within this article are the personal opinions of the author. The facts and opinions appearing in the article do not reflect the views of NDTV and NDTV does not assume any responsibility or liability for the same.
Get the latest election news, live updates and election schedule for Lok Sabha Elections 2019 on ndtv.com/elections. Like us on Facebook or follow us on Twitter and Instagram for updates from each of the 543 parliamentary seats for the 2019 Indian general elections.