I am not going to pen an open letter to what's-his-name - Pahlaj Nihalani. It's a total waste of effort. Let me just say I retain my right to use the words "Cow", "Riot", "Gujarat", "Hindutva", "Hindu Nation" as often as I feel like...in a combination of my choice...in situations I pick...and in a context that is appropriate.
Kya karogey aap?
Indians love to argue. We argue all the time and over pretty stupid stuff at that. To argue is our birthright, and we shall have it.
Samajh gaye na, Pahlaj-ji?
You also argue. Who stops you? The Argumentative Indian is a phenomenal creature - but an endangered species. When Amartya Sen wrote the provocative book, he expectedly generated a great deal of argument. That was the whole point! Of course, critics can call the honour a conspiracy: the usual rubbish about Western forces endorsing him and the book in order to discredit India and destabilise the nation. Dr Amartya Sen has been dubbed an enemy of the State, an anti-national, a Libtard and worse by the same bunch of cretins/critics. But that still does not change facts, evidence and history. Whether you like it or not, the Indian narrative is not in anybody's hands. Especially not in Pahlaj Nihalani's. And no matter what anyone wants muted in the documentary, the truth is impossible to mute. Truth is not an obedient servant, and it is out there for all to absorb, understand, judge.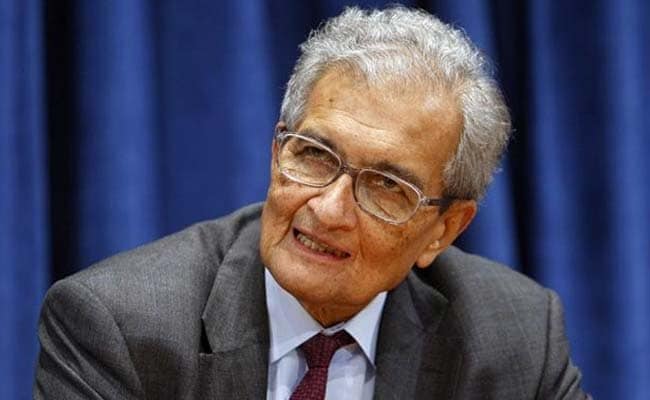 Predictably, the BJP has taken the CBFC Board's side in the debate (
Hallelujah!
Are we surprised?) and
said
, "Being a Nobel Laureate does not give anybody the license to say whatever he wants." The BJP is absolutely right! You don't have to be a Nobel Laureate to possess this "license"! Every citizen has the same right as Amartya Sen. We can, in fact, say whatever the hell we want! The BJP also referred to a "lot of learned people on the Board." Name! Name! Who are these learned people? Which aspects have they considered before asking for changes? "All aspects" is the sweeping statement made. Name just two or three aspects,
Sirji
.
Filmmaker and economist Suman Ghosh, maker of the documentary, says he may seek legal help to deal with this impasse ("I will not mute even one word"). The one-hour-long documentary was scheduled to be launched tomorrow (July 14). As of now, the big stand-off over those "offensive" words is still on. Strange that Pahlaj and his cronies find so many words incendiary and difficult to handle. Mala Dutta Ghosh, advisory committee member of the CBFC Kolkata, refused to comment on the issue. "Please talk to higher officials...." was her taciturn reply when contacted by the media.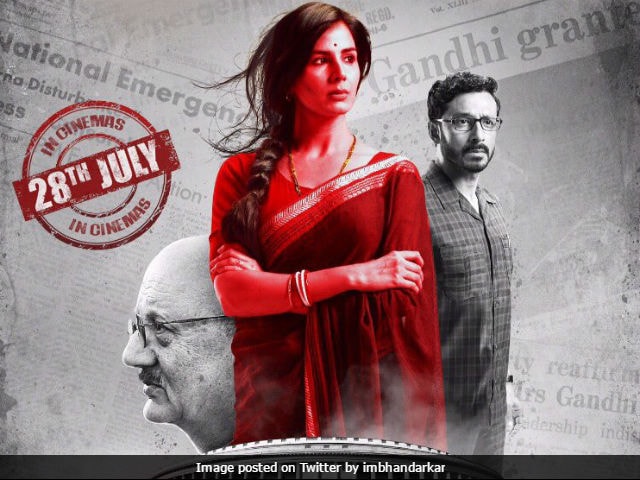 Supporters of Amartya Sen call this a proxy war against the public intellectual who has openly questioned Narendra Modi's demonetisation initiative. Every administration has its favourite targets. Every administration practises politics of vendetta. The Congress spokespeople should butt out of this one, given what they are up to with Madhur Bhandarkar's
Indu Sarkar
. Next, we'll be told the ignominious Emergency never happened! Just like Godhra didn't.
Muting words is the easy part,
mitron
. But how do you mute History?
(Shobhaa De is an established writer, columnist, opinion shaper and social commentator, who is considered an authority on popular culture.)
Disclaimer: The opinions expressed within this article are the personal opinions of the author. The facts and opinions appearing in the article do not reflect the views of NDTV and NDTV does not assume any responsibility or liability for the same.
Get the latest election news, live updates and election schedule for Lok Sabha Elections 2019 on ndtv.com/elections. Like us on Facebook or follow us on Twitter and Instagram for updates from each of the 543 parliamentary seats for the 2019 Indian general elections.