A burning lake is a regular thing in Bengaluru now.
When one heard about Bengaluru's Bellandur Lake flaming again this week, there was a brief feeling of
here we go again
. They say that every crisis is an opportunity - and a burning, foaming lake is a crisis like no other.
However, the city administration has made an artform out of making all crises look like normal. As the US Marines say, it's all a SNAFU.
In 2013 or so, the
first reports
started coming out on social media that something scary was brewing in Bellandur, one of the largest lakes in the Bengaluru area. Local residents shared photos of foam and froth spewing from the lake onto nearby roads and bridges. In 2015, the foam and froth was found to have
caught fire
in several places. Cut to 2017 February - and garbage and dry weeds on the same lake bed have been caught in a massive fire, with huge clouds of smoke filling the skies.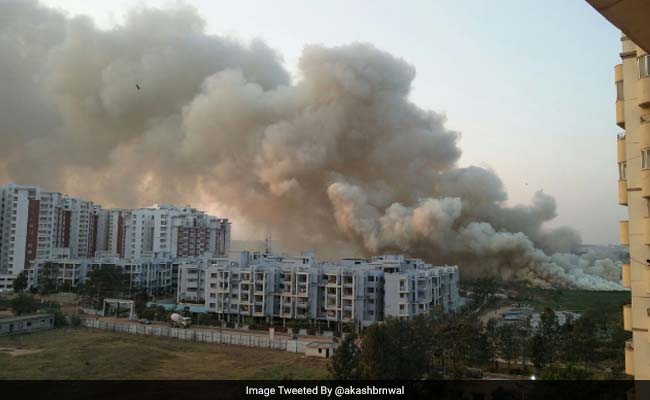 Bellandur Lake's sickness is a symptom of what is happening to Bengaluru - it has become an orphan city that is passed from shelter to shelter, exploited by all, and nursed by none. It is tempting to look at this as a lakes issue or a toxic pollution issue, but the real challenge runs deeper.
First, some context. A good chunk of Bengaluru's central business district - along with two important commercial and residential hubs - Koramangala and Indiranagar - all drain eventually drain into Bellandur Lake. The water, and everything else, then flows on into Varthur Lake towards the eastern end of Bengaluru, beyond the tech hubs of Whitefield and Outer Ring Road.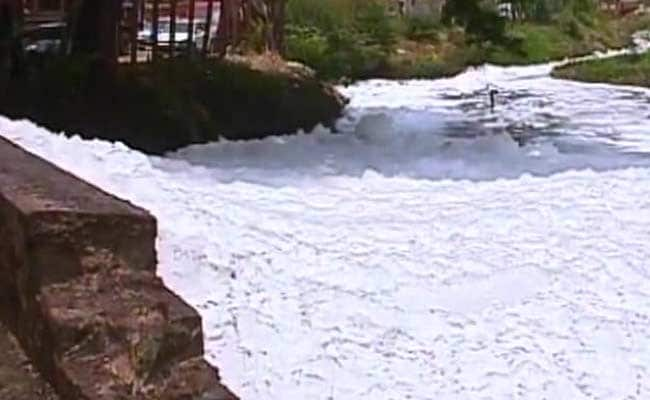 With entry into the lake and drains largely unregulated, a complex mix of human waste, microbial contamination, synthetic chemicals and more form a toxic cocktail where anything can happen. When the water evaporates in the dry season, flammable toxic residues and other solid garbage form a new mix that is evidently equally flammable. If Godzilla were made in India, the monster wouldn't come up from the depths of the seas, but out of the bottomless ooze of Bellandur.
One false villain often blamed for many of Bengaluru's woes is overpopulation. "Techies" coming to the city from all over the country are considered the bane of the old Bengaluru-Garden City and pensioner's paradise. This southeastern sector of Bengaluru has seen the most dynamism and economic transformation in the last decade. Hundreds of thousands of jobs have been created just in this region of the city - in a country and a state which is struggling to generate employment. If 12 million young Indians are becoming adults and looking for jobs every year - you need dozens of Bengalurus across the country to productively employ them all.
Between new migrants to the city and old locals, the city has had vibrant communities working on lake rejuvenation for over a decade. One
report
by United Way Bengaluru in 2016, which includes some of this writer's inputs, showed that over 52 lakes in the city had active communities caring for them - including Bellandur Lake.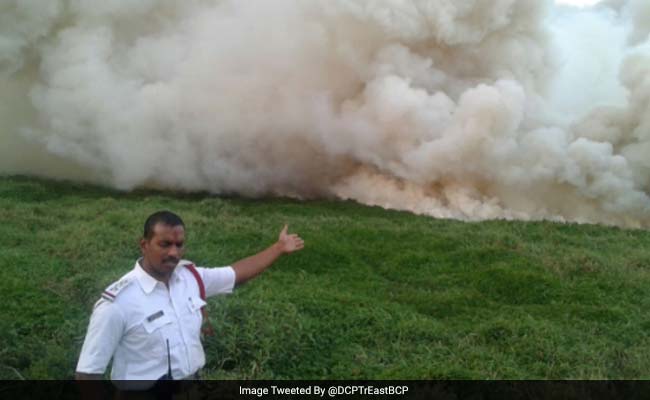 The real villain here is acute undergovernance. While the dynamic private sector has been creating jobs and wealth, Bengaluru's government agencies have profoundly failed in almost all of their responsibilities. No volume of civic action can bridge the vacuum caused by undergovernance. Land and its use have not been modernised, misuse has not been policed, city sewers and storm drains remain conjoined, garbage not segregated and secured. Point and non-point sources of pollution remain unchecked and the writ of local laws is worth less than the paper it is printed on. Humble city lakes are like the
vanishing vultures
of India that were the first to die of pesticide poisoning.
City experts have found that a few small fixes might prevent the foaming and frothing, but not fix the deeper problem. It is unfortunate that no one agency is accountable for even the quick fix. Bellandur and upstream lakes need constant monitoring from a large network of sensors - and a decisive set of actions for each eventuality - all missing. Instead of effective action, government agencies with fragmented mandates pass the problems on to each other after doing very little.
The Greater Bangalore City Corporation (BBMP) is notionally in charge of most city lakes, but has neither the capacity, resources or the desire to do anything about them. City sewerage is managed by a water agency (BWSSB) that reports not to the city, but directly to the state government. Land use is notionally governed by an absent city development authority (BDA). An independent pollution control board is toothless and sightless. The Chief Minister has to be seen caring for the entire state, and not just the prosperous capital - even if city residents form a full fifth of the state's population.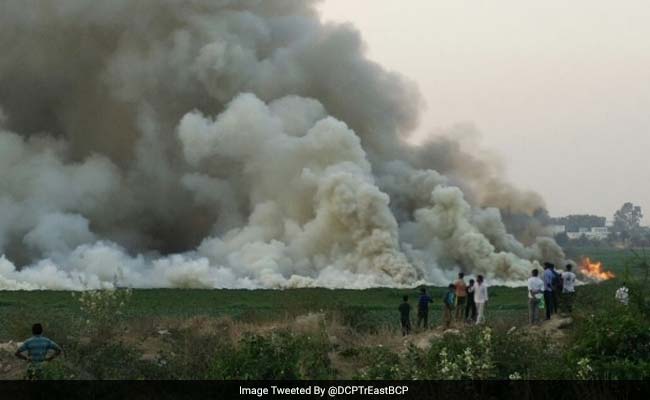 Bengaluru's problems may sound like an unscalable mountain range, but it is time for the state government to take the first few bold steps. 21st century government needs networked thinking and networked action - and it is evident that challenges like burning Bellandur need many players to act in a concerted manner. Old paradigms of centralisation are bound to fail.
The Bengaluru city corporation which went Bruhat last decade and vastly increased its domain can be restructured into smaller, more manageable and more locally accountable units. A recent BBMP restructuring committee has provided feasible steps on how to do so. The city mayor is indirectly elected and has a measly term of one year, where he or she can do little. If four or five city mayors can govern for a span of five years each -and listen to the people while starting action, then dramatic changes will be seen in a few years.
(Pavan Srinath is the head of policy research at the Takshashila Institution, an independent think tank and school of public policy, based in Bangalore.)
Disclaimer: The opinions expressed within this article are the personal opinions of the author. The facts and opinions appearing in the article do not reflect the views of NDTV and NDTV does not assume any responsibility or liability for the same.