Smart diplomacy is the art of winning new friends, consolidating ties with old friends, and neutralising the influence of one's adversaries.
When it comes to an adversary like Pakistan, the test for India's smart diplomacy lies in this: can New Delhi make new friends with Islamabad's old friends, so that Pakistan cannot rely on the latter's support to hurt India?
Apply this test, and you will see that Prime Minister Narendra Modi's maiden visit to Saudi Arabia, a close and generous friend of Pakistan's military and (many) civilian rulers, has passed it with flying colours. This is super-smart diplomacy. After his earlier fruitful visits to Muslim countries in Central Asia and West Asia, Modi has achieved another big success that will surely help India in a big way - and also help Pakistan in the long run.
The joint statement issued after Modi's wide-ranging talks with Saudi King Salman bin Abdulaziz calls on all states - and the reference here to Pakistan is unmistakable - to cut off any kind of support and financing to terrorists operating and perpetrating terrorism from their territories against other states. It urges them to bring perpetrators of acts of terrorism to justice. King Salman joined Modi in expressing strong condemnation of terrorism in all its forms and manifestations, irrespective of the identity of perpetrators and their motives.
On its part, the Saudi rulers briefed the Indian side about their new initiative in bringing together an Islamic Alliance against terrorism. Remarkably, the Saudis have roped in Pakistan too in this anti-terrorism alliance.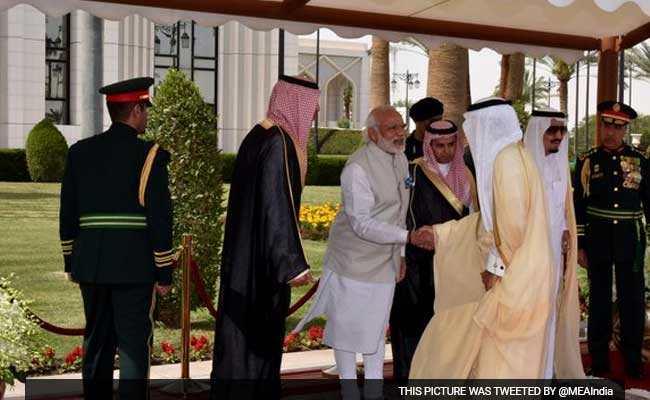 Clearly, this is the first time that Saudi Arabia, a country that occupies a unique place in the global Islamic community, has politically endorsed India's concerns over terrorism, extremism and Islamist radicalisation, even though the joint statement rightly affirms that terrorism should not be equated with any particular religion.
Modi's visit has also paved the way for India and Saudi Arabia to boost economic and business ties, with the latter showing keen interest in investing in India' infrastructure development in areas such as railways, roads, ports, shipping, and energy.
In a sign of Saudi Arabia recognising India's growing importance on the world stage, King Abdulaziz conferred his country's highest civilian honour on Prime Minister Modi.
How did this turnaround happen? So let's examine the India-Saudi-Pakistan triangle as it has existed until now.
Traditionally, India's diplomatic ties with the Kingdom of Saudi Arabia have never been deep, much less rooted in shared values. The kingdom matters to Muslims in India, and also Muslims around the world, principally because it is the custodian of Islam's two holiest places - Mecca and Medina. Respecting this connection, secular India - irrespective of which government has been in office in New Delhi - has developed a close working relationship with the Saudi government to facilitate Indian Muslims' Hajj and Umrah pilgrimages. After Saudi Arabia became rich on account of its fabulous oil reserves, a new dimension was added to India-Saudi relations because of the large number of Indians (2.8 million) finding lucrative employment opportunities in that country.
However, there was little more to this relationship. In geopolitical and security matters, Saudi Arabia was distant to India. Our economic and business ties were also weak. In contrast, Pakistan's ties with Saudi Arabia have been far stronger in all respects. Moreover, using the common Islamic bond between the two countries to their advantage, successive governments in Pakistan assiduously projected Islamabad as the reliable ally of Riyadh. In doing so, they also sought to create a wedge between New Delhi and Riyadh.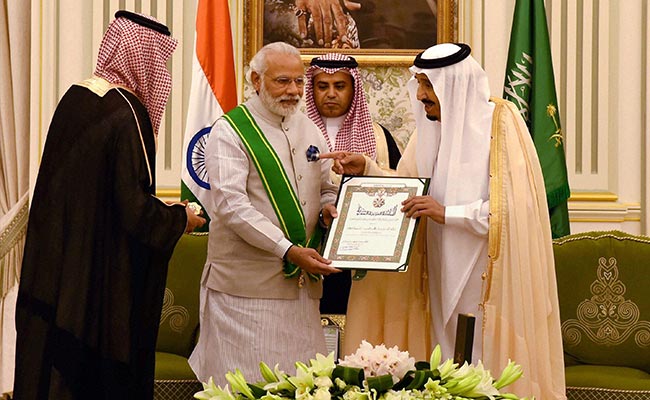 For example, many influential politicians and intellectuals in Pakistan deliberately described its nuclear weapon as an "Islamic Bomb", suggesting thereby that it was not only central to Pakistan's military strategy but also meant for the defense of the entire Muslim "ummah".
In the aftermath of the Soviet invasion of Afghanistan in 1979, Pakistan's then military ruler Gen. Zia-ul-Haq used the situation to his advantage by projecting Pakistan as the frontline state in the global "jihad" against "kafir" communists and their "puppet" regime in Kabul. On their part, the United States supplied arms and Saudi Arabia gave enormous funds to Pakistan for its military and non-military plans, and also for supporting various "jihadi" groups. Along with petro-dollars came the radical Wahabi brand of Islam that Saudi rulers have all along patronised.
However, after three decades, this deadly nexus between Islamist ideology, ammunition, easy money and Islamabad's overt and covert state support to terrorism (mainly targeting India) has now proved counter-productive to all the three collaborators - USA, Saudi Arabia and Pakistan. All have become victims of terrorism. The rise of Al Qaeda and, lately, ISIS with its avowed goal of ending the monarchy and establishing the Caliphate has panicked Saudi rulers. Many Saudi imams regularly flay Al Qaeda and ISIS for perpetrating terrorism in the name of Islam and bringing a bad name to the religion. Even though the Saudi monarchy has not formally rejected Wahabism, it is now far more open to inter-faith dialogue and harmony.
In a smart move, Modi chose to give a highly meaningful gift to the Saudi king: a gold-plated replica of Kerala's Cheraman Juma Masjid, the first mosque built in India by Arab traders around 629 AD. It conveyed a message that Islam came peacefully to India much before it arrived in today's Pakistan in the footsteps of Muslim invaders.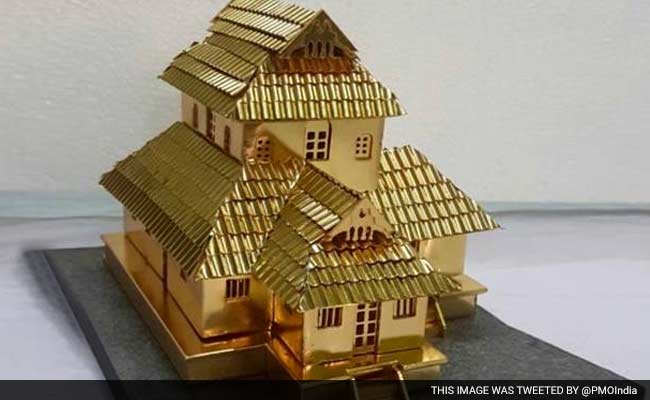 If counter-terrorism is one important plank for the India-Saudi entente, the other plank is economic cooperation. This is not only India's need. It has also become Saudi Arabia's need. After all, India has emerged as one of the fastest-growing large economies in the world. Moreover, the collapse in oil prices has created major difficulties for the Saudi economy, which ran a fiscal deficit of about $98 billion in 2015. This has forced Saudi rulers - especially 30-year-old Deputy Crown Prince Mohammed bin Salman, who is expected to be the next king - to think of modernising and diversifying the country's economy to free it from its dependency on oil within 20 years.
Towards this end, Prince Salman has announced that Saudi Arabia would create a USD 2 trillion investment fund, which, some analysts say, "would be big enough to buy Google, Apple and Microsoft with money to spare". Obviously, in their new vision for Saudi Arabia's future development, its rulers find India with its vast growth potential, rich human resources and stable democracy, far more useful than Pakistan.
Does Pakistan need to worry if India-Saudi Arabia ties develop on expected lines? Not at all. Indeed, this will be good for Pakistan itself for two reasons.
Firstly, after encouraging the rise of the Frankenstein of terrorism and religious extremism for many years, the military and government in Pakistan are themselves forced to wage a war against this monster. Secondly, given the positive personal equation between Modi and Nawaz Sharif, and between Sharif and the Saudi rulers, the leaders of India, Pakistan and Saudi Arabia can work together for a larger, collaborative vision of South Asia's economic integration, and extending it further to integration between South and West Asian economies. This can be win-win for all.
Of course, this road will not be smooth. The situation within and around Saudi Arabia is not very peaceful and stable. There is also the rivalry between Saudi Arabia and Iran, an outcome of the age-old Sunni-Shia antagonism. However, if India, Pakistan and Saudi Arabia, along with other countries in the region, act in the spirit of enlightened and shared self-interest, a better future for all is indeed possible.
(The writer was an aide to former Prime Minister Atal Bihari Vajpayee. Comments are welcome at sudheenkulkarni@gmail.com)
Disclaimer: The opinions expressed within this article are the personal opinions of the author. The facts and opinions appearing in the article do not reflect the views of NDTV and NDTV does not assume any responsibility or liability for the same.