Celebrated and named in diverse ways across the country, Dusshera or Vijaya Dashami or Bijoya marks the end of a period of ritual. In a sense, it was appropriate then that Prime Minister Narendra Modi's Dusshera address in Lucknow marked a closure and was a valediction to the discussion - and to some extent and in some quarters, euphoria - following the surgical strikes on terrorist launch pads just across the Line of Control (LoC).
The Dussehra in Lucknow that the Prime Minister visited has a different theme and a different Ravana (villain) each year. This year, the organizers had chosen terrorism, which may have influenced Modi's choice as well as of course facilitated the content of his speech. He spoke on terrorism and isolating and fighting those who execute terror attacks or support and give sanctuary to terrorists. Nevertheless, in a thoughtful speech, he also expanded the definition of contemporary demons to touch upon the idea of saving, nurturing and empowering the girl child, a point he has repeatedly made since his Independence Day address in 2014.
Predictably it was his references to terrorism, sober as they were but also coming so soon after the surgical strikes, that made media headlines. The contrast between the Prime Minister's understated phrases, a product of the realization that surgical strikes speak louder than words, and some of the triumphalism from others in his camp would make for an interesting contrast.
They would also help us understand why Modi asked his ministerial and party colleagues to lower the volume after the strikes, to not overdo things, not unduly provoke the Pakistani military, and not present what the government was positioning as a counterterrorism op that would now be standard operating procedure in similar circumstances as a call for a larger, expanded conflict with the Pakistan army - which was not on the immediate agenda.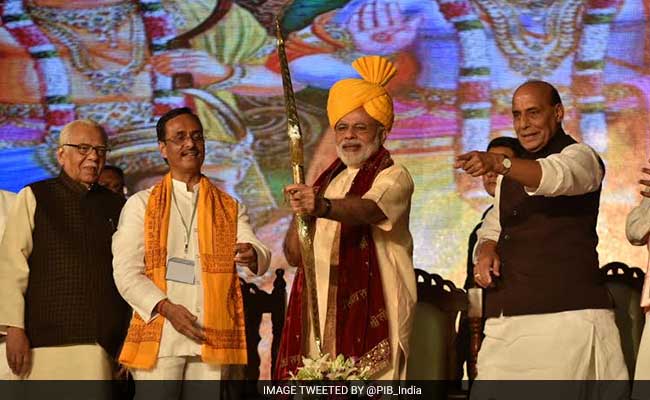 It is easy to argue that the BJP represents a "hard-line" and "hawkish" constituency on national security and terrorism. Devoid of specificity, these phrases have little meaning and appear abstract renditions of screaming matches on television. A hard and resolute position on national security is both effective and reasonable, and must be demonstrated. If Modi is stronger today, it is because with the surgical strikes, with their execution, with the diplomatic build-up to them, with the official response following the strikes, he has ticked all the boxes.
As such, what others in his party and government say or don't say matters less. What he has done and demonstrated, and iterated in addresses such as the one in Lucknow, matters more.
If the BJP retains the faith of a broad constituency very concerned with national security and terror-related issues, it is because this constituency still believes in Narendra Modi. The day this constituency stops believing in Modi - to clarify, there is no suggestion that is happening - the BJP will suffer, and loud spokespersons or microphone-friendly ministers will not be able to fill the gap. On the other hand, as long as Modi retains that popular faith, what his colleagues say is largely irrelevant. It fills the ears, not the mind. Sometimes it is even a distraction.
Every ruling party and every government has a problem with the media, in that reporters thrust microphones before ministers and MPs and party officials to get them to say something newsy. That is a reporter's job; it is not always the politician's job to oblige. The UPA government, particularly in its second term (2009-14), took this predicament to an absurdity: every minister was ready to address a press conference at the drop of a hat, irrespective of the subject under question. This often served to undermine Manmohan Singh as Prime Minister.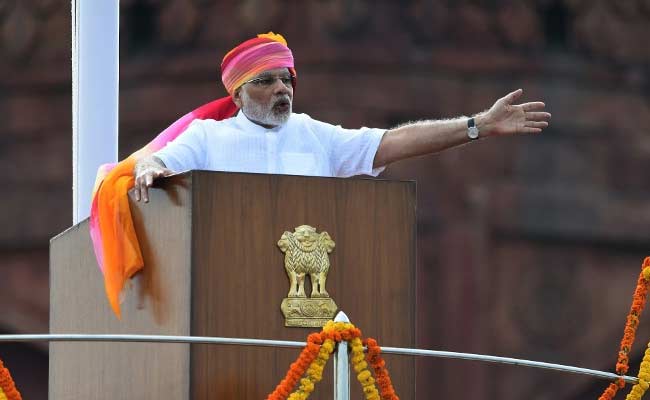 The BJP-led NDA government has a much better record and its members generally avoid speaking out-of-turn - expect when it comes to Pakistan. On Pakistan, everybody in the BJP - probably everybody in the country - fancies himself or herself to be an international expert. This is all very well. Yet, when in government or in the ruling party, one has to be mindful of not speaking beyond the government's line or brief. Alternatively, speaking on Pakistan or sending messages to Pakistan - belligerent or friendly, as the case may be - should be limited to the Prime Minister and to senior ministers such as those in charge of home and internal security or of external affairs or those authorised to speak. The fact that ministers who have nothing to do with Pakistan policy, even MPs who are clearly out of the loop, come up with dramatic statements now and then simply confuses the government's message and nuance.
If tough, pre-emptive action against terrorism is now the new normal, then surely guarded statements and not speaking just because there's a mic and camera handy should also become a new norm. The Prime Minister has indicated that. Now he must ensure it happens.
(The author is distinguished fellow, Observer Research Foundation. He can be reached at malikashok@gmail.com)
Disclaimer: The opinions expressed within this article are the personal opinions of the author. The facts and opinions appearing in the article do not reflect the views of NDTV and NDTV does not assume any responsibility or liability for the same.