Act I in the riveting drama to succeed J Jayalalithaa as Chief Minister of Tamil Nadu may have just drawn to a close after almost a month, but the battle to inherit her legacy is certain to go on for quite some time. Most regional parties don't face an acute succession problem as the supreme leader's son or daughter is projected as the heir apparent well in time and groomed to don the mantle. Thus the AIADMK's rival, the Dravida Munnetra Kazhagam or DMK won't face a similar problem as its ailing nonagenarian chief,
Kalaignar
M Karunanidhi, has anointed his younger son MK Stalin as his successor. Arguably, however, even in family-run political outfits, such succession is not always smooth. Azhagiri, Karunanidhi's elder son, has never accepted his father's choice and may openly revolt when the supreme leader is not on the scene. Similarly, the Samajwadi Party's
"pari-
war" was played out in full public view in recent months. But at least the filial wars take place after the succession drama is played out. In the AIADMK's case, it was raging even before the charismatic
Amma
was on her death bed and broke out virulently within days of her demise.
The power struggle between Jayalalithaa's companion Sasikala and O Panneerselvam (stand-in Chief Minister whenever
Amma
was unable to function as executive head of Government) has been both bitter and inconclusive as of now. Undaunted by her conviction in a Disproportionate Assets case by the Supreme Court, Sasikala has succeeded in foisting her nominee, E Palanisamy, as Chief Minister of Tamil Nadu, with the support of a majority of AIADMK MLAs. Acting Chief Minister OPS's hope that once Sasikala was convicted, the bulk of MLAs lodged in a resort in Mahabalipuram would flock to him has been belied. It is indeed intriguing that the MLAs have not switched camps despite the fact that Sasikala will stay in jail for the next three years and cannot become an MLA for 10 years. It would seem that AIADMK MLAs, "orphaned" by the death of
Amma
want to cling on to a Mother figure - a role they believe only
Chinnamma
can fulfill.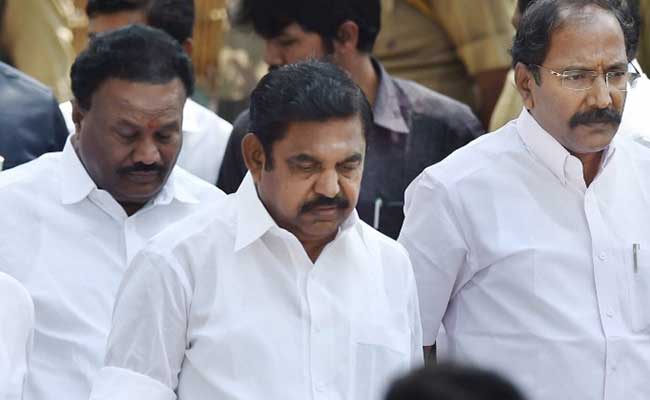 Since the late 1960s, Tamil Nadu's politics and, to some extent, that of neighbouring Andhra Pradesh, have revolved around iconic personalities, not necessarily political leaders. Dravidian politics in Tamil Nadu got firmly rooted when DMK founder CN Annadurai ousted Congress stalwart K Kamaraj Nadar in the 1967 general election. Anna's disciple and successor, M Karunanidhi, was an accomplished film script writer which led him to promote popular celluloid hero MG Ramachandran who, in turn, went on to upstage his political mentor, formed the breakaway Anna DMK, and stormed into power. His heroine of many films, Jayalalithaa, became his natural successor; although MGR's wife Janaki put up fierce resistance initially, she was no match for celluloid icon
Puratchi Thalaivi
(revolutionary leader)
Amma
. Although she served jail terms, lost the odd election, brought down Atal Bihari Vajpayee's Government, her charisma never lost potency. Despite suffering from a multitude of diseases and being unable to campaign for the party, she led the AIADMK to victory again just one year ago.
It is obvious that neither the new Chief Minister E Palanisamy nor the contender O Panneerselvam possess remotely matching charisma. But does Sasikala have the necessary stature or charisma to retain control of the party and government in Tamil Nadu from behind bars in Bangalore? Although she has been
Amma's
shadow for decades, her family has a highly controversial record. So much so that the so-called Mannargudi "mafia" was once expelled from Poes Garden by
Amma
and reinstated in her good books only after
Chinnamma
promised to keep her family out of Jayalalithaa's household and by extension, the party and government. Yet, as her nominee Palanisamy was sworn in on Thursday, the entire "gang" swarmed back in, causing much discomfort and murmurs of protest in AIADMK ranks.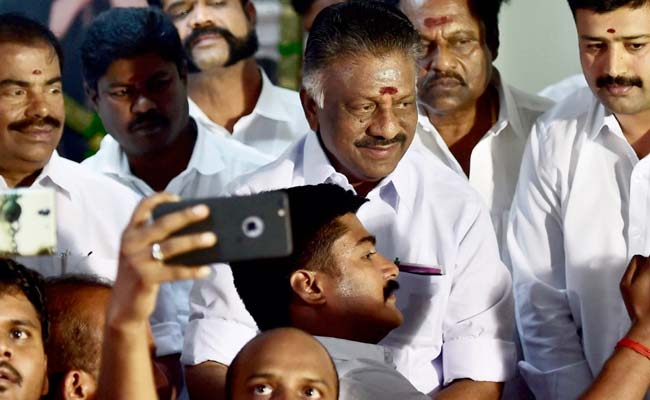 But in the absence of a charismatic leader, it appears that the party's brass believe that only Sasikala can bask in
Amma's
reflected glory and maybe acquire some charisma over time. Being a woman, she has a natural advantage over OPS. Besides, her fabled resources could well ensure that the party machinery remains well-oiled. A combination of these factors appear to have led the majority of AIADMK MLAs to cling on to her, as opposed to taking a risk by going with OPS, who has neither charisma nor proven leadership qualities. Neither does he command sufficient financial clout. Clearly MLAs chose to be safe rather than sorry.
Sasikala may have won the battle at hand, but can she or her proxies acquire the legitimacy to claim inheritance to the Dravidian legacy formulated by Periyar or Anna? That legacy has been wearing progressively thin as its aggressive torch-bearer Vaiko has realized. Despite pro-LTTE groups stomping around in Tamil Nadu with the help of motley fringe groups, the appeal of a separatist Dravidian identity no longer finds widespread resonance. Probably the ailing Karunanidhi is the last remaining political symbol of the Anti-Hindi, Anti-Brahmin, atheist ideology once championed by Dravidian parties. The fact that a Brahmin, Jayalalithaa, led a once-Dravidian party, obliterated much of the distinction between Tamil Nadu's ostensibly anti-Brahmin parties and the rest.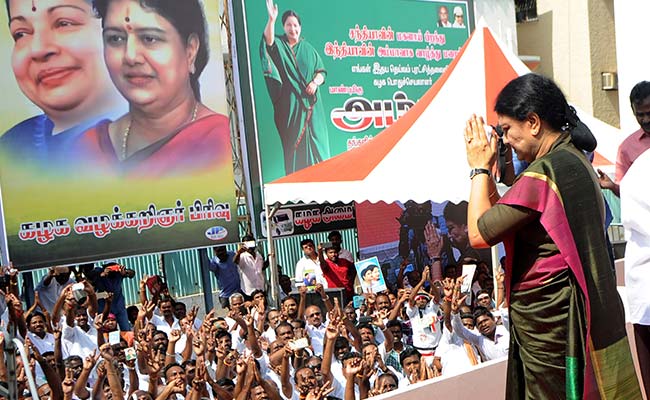 In that sense, the MGR-
Amma
legacy has already prepared the ground for the burial of incipient Tamil separatism that propelled the DK, DMK and AIADMK's political ascendancy in the late 1960s. They have become "normal" regional parties like the Samajwadi Party in UP, Telugu Desam in Andhra Pradesh or Telangana Rashtra Samithi in Telangana. With the passage of Jayalalithaa and ill-health of nonagenarian Karunanidhi, the last vestiges of Dravidian politics are tottering to a fall. Sasikala or her proxies have evolved in ideology-neutral Tamil politics. Even if they wish to revive a separatist strand, it is highly unlikely that they will succeed. The bigger challenge before the AIADMK is to keep the party together as its supporters may well fall prey not just to poachers from DMK, but national parties like the Congress and BJP. Dravidian parties had ensured that Tamil Nadu politics would be free from the influence of national parties. But a non-charismatic AIADMK leadership may not be able to ward off political intruders from the North.
In that sense, Jayalalithaa's departure from the scene has paved the way for the emergence of new political forces which could lead to the complete reintegration of Tamil politics with the rest of India. The Palanisamy government may complete the rest of AIADMK's four-year tenure. But it will be an uncertain tenure with the possibility of the party splitting again looming large on the horizon. An era has truly ended.
(Dr. Chandan Mitra is a journalist, currently Editor of The Pioneer Group of Publications. He is also former BJP MP, Rajya Sabha.)
Disclaimer: The opinions expressed within this article are the personal opinions of the author. The facts and opinions appearing in the article do not reflect the views of NDTV and NDTV does not assume any responsibility or liability for the same.