The background
Gujarat State Petroleum Corporation Ltd (GSPC) is a public sector undertaking in the state of Gujarat, incorporated in 1979. GSPC has been engaged in activities in the oil and gas industry. GSPC was awarded a block in the Krishna Godaveri (KG) river basin for drilling in 2002. It subsequently entered into a production sharing contract with the then Central government in February 2003.
The boast
On June 26, 2005, then Gujarat Chief Minister Narendra Modi announced that GSPC had discovered India's largest gas reserves in the KG basin. He claimed that the gas reserves were 20 trillion cubic feet worth 2,20,000 crores at that time. This was more than the total gas produced in all of India at that time. He announced that GSPC would spend 1,500 crores and begin commercial production of this gas in 2007. He also proclaimed this would make Gujarat India's economic super power and enable India to become self-sufficient in her energy needs.
The fall
On November 4, 2009, GSPC approved a "Field Development Plan" to develop the KG Basin gas blocks. Four years after the grand announcement and two years after the promised production date, GSPC merely produced a report on how to develop the KG Basin block. This document estimated the costs of development of KG basin block as 8,465 crores, much more than the 1,500 crores that Chief Minister Modi had announced. But more importantly, the Plan also cut its estimates of gas reserves by 90% of what Chief Minister Modi had claimed. So, GSPC's own development plan in 2009 estimated 4 times higher costs to produce one-tenth of the gas that Chief Minister Modi had so proudly claimed in 2005.
The loot
What is even worse is this - as of 2016, GSPC has not started commercial production of gas from its KG Basin block. Astonishingly, it has borrowed 19,716 crores until March 31, 2015 from more than 15 public sector and private sector banks together. Its profits have dropped to a mere 23 crores in 2015. The company has written off nearly 3,000 crores as exploration costs. The company had interest dues of 1,800 crores in 2015 alone to the banks. To put this in context, Kingfisher Airlines is alleged to owe the banks 9,000 crores. GSPC's loans are more than twice that of Kingfisher. Similar to Kingfisher Airlines, GSPC's grand plans have also gone kaput. When Kingfisher and its promoter are rightfully vilified, why are GSPC and its protagonists not questioned?
Not Make in India but Explore outside India
In a sheer act of bravado, GSPC went on an acquisition spree of overseas 11 oil and gas blocks in Egypt, Australia, Indonesia and Yemen between 2006 and 2010. By 2015, it had surrendered 10 of these blocks and wrote off 2000 crores. For a company that had no prior experience in operating these blocks, GSPC's reckless acquisition spree of overseas blocks calls into question both business acumen as well as its intent.
Show us the money
Where did the nearly 20,000 crores of deposits of Indians in banks borrowed by GSPC vanish? There needs to be a thorough investigation into the money trail and use of this money by GSPC.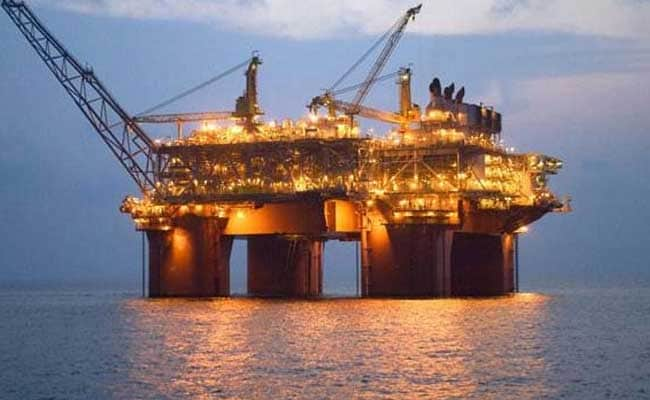 Dubious transactions
GSPC entered into contracts and partnerships with dubious entities.
GeoGlobal Resources:
named GSPC's technical partner, it was a two-person company incorporated in Barbados, owned by Jean Paul Roy. Geo Global was incorporated just six days before their agreement with GSPC. Geo Global and Jubilant Group became partners with GSPC in this KG Basin adventure in 2003, in return for 10% stake each. Geo Global did not put in any money for its stake. Soon after, curiously, Geo Global sells half of its stake to a Mauritius-based company called Roy Group.
Tuff Drilling:
became the drilling partner of the GSPC KG basin venture. It was only incorporated in 2006 after Mr. Modi's announcement of discovery of gas reserves. This company had no experience in gas exploration. Its promoter had an apparel business. Yet it received an order in 2010 from GSPC worth several hundred crores of rupees to supply sophisticated deep water platform rigs for gas extraction in the KG basin. As per media reports, Tuff Drilling has defaulted on its loans of 120 crores to banks and is now bankrupt.
Too many questions, too few answers
1. What does GSPC have to show after 11 years and 20,000 crores of Indian savers' money being used? Where did the money go?
2. How did the board of GSPC approve so many reckless overseas acquisitions in such a short period of time for a company with such limited experience?
3. On what basis did PSU banks lend so much to GSPC when both exploration and economic viability of its KG operations were in doubt?
4. On what basis were contracts awarded to dubious entities such as Tuff Drilling? What were the personal arrangements?
5. Why were the CAG audit reports of 2011-12 to 2014-15 deliberately delayed?
6. If as GSPC claims it can still recover gas from KG basin, why are there attempts being made to palm off the KG block to others, including ONGC as reported in the media?
7. The CAG report has clearly indicted GSPC, its management and board of mismanagement to the tune of 20,000 crores. Why does this not call for resignation of all the people involved and a more detailed judicial inquiry, as was the case with CAG reports in other cases?
The GSPC saga is one of a company that claimed to solve India's energy problems in 2005 only to borrow a staggering 20,000 crores with absolutely nothing to show for it in 2016. Apologists for GSPC and its protagonists continue to hide behind technical terms of 1P, 2P, 3P, Gas-in-place reserves etc. They miss the entirely larger point that after a decade and 20,000 crores, no one is willing to buy management estimates of its ability to extract gas from the KG basin. It is only fair that the treatment meted out in other cases of a similar CAG indictment be meted out to GSPC as well, i.e. an independent judicial inquiry to probe into the matter deeply. If there's nothing to hide, there's nothing to fear, isn't it?
Jairam Ramesh is a senior Congress leader, Member of Parliament (Rajya Sabha) and former Environment Minister.
Disclaimer: The opinions expressed within this article are the personal opinions of the author. The facts and opinions appearing in the article do not reflect the views of NDTV and NDTV does not assume any responsibility or liability for the same.