Dear Zindagi,
What can I say? Life really sucks! I mean, I know I am awesome in the movie. But that's because I am awesome, period! All of India is in love with me. Kaira or Alia...same-same, and not all that different. But that worries me these days. How long can I go on playing Alia? Perky, spunky, cute? I will end up like perky, spunky, cute Preity Zinta (but without an IPL team).
Every director makes me play me. Or, at least, the me they think is me. Actually, I am also confused! Who is me? What is me? Where is me? Is there a me? There is so much me, that I no longer know which me is me. I wake up in the morning and face the mirror. Other actresses look for zits. I look for me. I am very existential that way. My dad, Mahesh, taught me the spelling of existential before I could spell Alia. My mother, Soni, made me rehearse the pronunciation. See...our family is very evolved. We don't waste time discussing Sonam's next film or her next outfit. We discuss
zindagi
. Others in the industry discuss boring things like 100-crore clubs. We discuss real stuff - finding ourselves.
Haan.
If we find me in the 100-crore club, that's okay. Like Osho used to tell dad in the old days, "There is life beyond 100 crores. Think 200 crores...500 crores ." Of course, J Krishnamurti also spoke to Dad about angst and other such issues. So, my upbringing has been intellectual and full of intro...intro...yes...got it...introspection.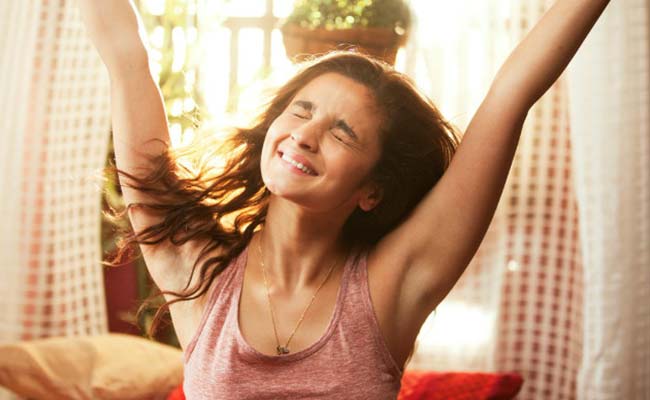 Take the role of Kaira. She looks smart and sorted. But she's anything but. I mean, she is so stooopid! Why tell a current boyfriend: "I slept with Raghuvendra''. And then say "Sorry"! There is no time for such type of a "sorry" in
zindagi
...when life gives you champagne, you shampoo your hair with it. And that man-bun-
walla
Raghuvendra - imagine eating raw mirchies and street-side chow mein for such a loser. A smart girl will always think of her intestines first! Gut over heart. Next time, I will write the script and direct myself. Gauri is a darling. But I think she needs to sort out a few basic issues in her own
zindagi
, also.
Kaira has to be clear: does she want to make movies? Or just make out?
Then come those parents and Kiddo. Pleeasssse,
yaar
! Can't torture yourself forever because your mum doesn't reply to your letters! And how rude to reject her bebinca! Which Goan girl would reject bebinca?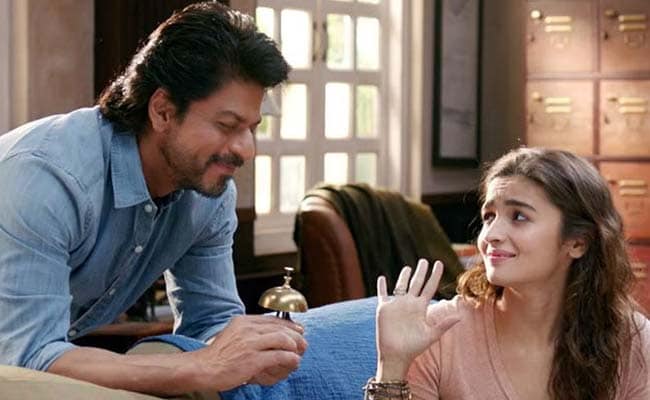 Okay, okay...I am avoiding talking about Dr. Jehangir Khan. I mean SRK. While I was busy looking for me, I found him, who was also looking for me. So it was all cool. We both loved me. But he also loves him. That is, he is hung up on himself. I am hung up on myself. And we are both hung up on our close-ups. My dad is the best therapist in the world. SRK came a close second. By the time I got to hug him, the timer had rung. And I feel Gauri should have lingered longer on that scene...because, that is how audience psychology works! People came to watch both of us interacting...you know....like, romancing a little. Instead of interacting properly, we went cycling!
I am not cribbing, though. Who says
zindagi
is simple!
(Shobhaa De is an established writer, columnist, opinion shaper and social commentator, who is considered an authority on popular culture.)
Disclaimer: The opinions expressed within this article are the personal opinions of the author. The facts and opinions appearing in the article do not reflect the views of NDTV and NDTV does not assume any responsibility or liability for the same.
Get the latest election news, live updates and election schedule for Lok Sabha Elections 2019 on ndtv.com/elections. Like us on Facebook or follow us on Twitter and Instagram for updates from each of the 543 parliamentary seats for the 2019 Indian general elections.