Years ago I read a definition of the difference between a nationalist and patriot. The nationalist loves his country, the patriot loves the people of his country. This one-liner came back to me recently as I considered the volatile and worrying situation in the Kashmir Valley, and how some people in India, on social media and on prime-time shows and in real life as well, unfortunately, seem to make a distinction between Kashmir, the land and Kashmiris, the people. As if the first is all-important to India and the second is less of a priority.
I find this strange and immature for a nation and a civilisation of our enlightenment and richness. This is not to say I have all the answers. The issues have been with us for 70 years and greater minds have failed to resolve them, but I can comment on the current mess and how the government in Delhi has simply mishandled things.
First, let there be no doubt that terrorism and those who take to the gun and kill innocent people cannot be condoned, whatever their grievances. There are times when the state has to come down hard, with tough measures and policing. The question is of the fallout, of anticipating the collateral outcome and politically preparing for it. Here the government failed to measure up.
Let us start with Burhan Wani. He was a militant, he was radicalised, and he was dangerous. Yet today we have created a situation where Burhan Wani is more dangerous on the internet than he is on the streets. Is Burhan Wani more dangerous dead than alive? Who is responsible for this? I would argue this is a direct consequence of a crackdown on communication and telecom services in the Valley, which has opened doors for suspicion and rumour.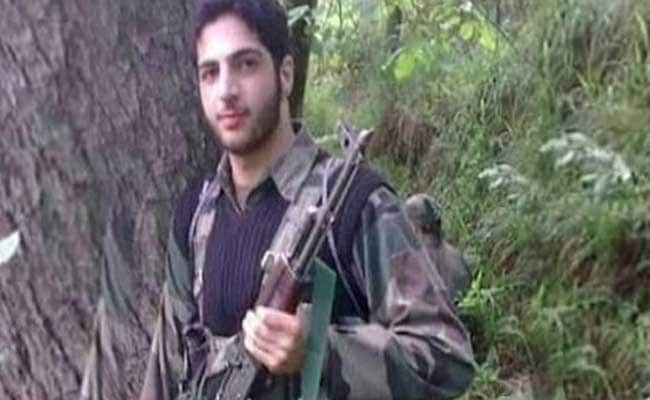 In 2011, internet penetration in Kashmir was three per cent; today it is 28 per cent. That is a major change in half a decade that the government and security forces have not realised. Depending on key individuals or even the Hurriyat to either mobilise or control young people no longer works. They are forming political opinions looking into computer screens and mobile phones. The government needs to use the same platforms, it cannot simply ban services.
On July 9, 2016, the Home Minister tweeted: "I appeal to the people of Jammu & Kashmir to remain calm and maintain peace, the Centre is working with the state government." Excellent. But the problem is when the tweet went out, internet access was blocked in Kashmir!
Come to the infamous pellet guns. The Home Ministry statement says that in 2010, there were six deaths and 198 injuries and in 2016, there have been three deaths and 58 injuries. We have to go beyond these statistics and this mentality. We cannot be measuring injuries and weighing deaths. Why is the government waiting two months for an expert committee to give its report on the pellets? Why can't the report come in two days - or okay, a week? Those pellets are hurting Kashmir's children and India's conscience.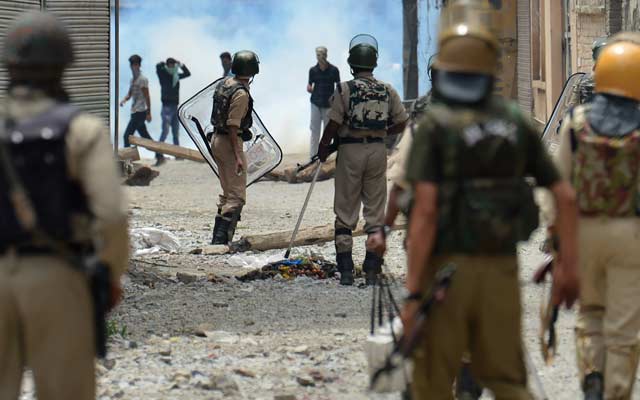 In any troubled region, hard policing must be accompanied by a political process and a dialogue. This is a general principle, but in times of spikes in violence or counter-terrorism measures, the political process can be foretold and planned for. Why was this not done in Kashmir? If I could give an example from admittedly a very different location, it would be from Jangalmahal, West Bengal.
When the Trinamool Congress government came to office in 2011, it inherited a troubled Jangalmahal: a Maoist insurgency, but also poor developmental conditions and genuine political grievances. We used tough policing measures without compromise, but also showed the sagacity to usher in an honest political and developmental conversation. Today, Jangalmahal is healing appreciably.
From Goa to Kerala, from Kolkata to Bangalore, I meet so many young Kashmiris, boys and girls who have found employment and are part of the Indian economy. It warms my heart. They are running handicraft stores, working in tech companies, contributing to the entertainment industry, part of our hospitality sector. We need to emphasise these opportunities for our brothers and sisters, for our children in Kashmir. This is not a bribe to stay to with us. It is an invitation to contribute and to enrich, and to gain in return. It is an invitation to a mutually beneficial relationship.
In the end, Kashmir and Kashmiris will be persuaded not by guns and hard power - but by the opportunities of India's economy, and by the openness and variety of our society. An openness of which democracy is one manifestation. An openness of which pellet guns can never, never, never be a manifestation.
Derek O'Brien is leader, parliamentary party Trinamool Congress (RS), and Chief National spokesperson of the party.
Disclaimer: The opinions expressed within this article are the personal opinions of the author. The facts and opinions appearing in the article do not reflect the views of NDTV and NDTV does not assume any responsibility or liability for the same.
Election Results for Lok Sabha Election 2019 will be out on May 23. Get the latest election news and live updates on ndtv.com/elections. Catch all the action on NDTV Live. Like us on Facebook or follow us on Twitter and Instagram for news updates from each of the 543 parliamentary seats for the election 2019