A professional snake handler helped remove an enormous black mamba from a woman's home in Durban, South Africa. Black mambas are considered to be among the deadliest snakes in the world.
A video posted to YouTube by National Geographic shows
Nick Evans
of KwaZulu Natal Amphibian and Reptile Conservation crouched on the floor, using a pole to coax the snake out from underneath a TV cabinet. The snake hisses at the him, the blueish-black colour of the inside of its mouth visible.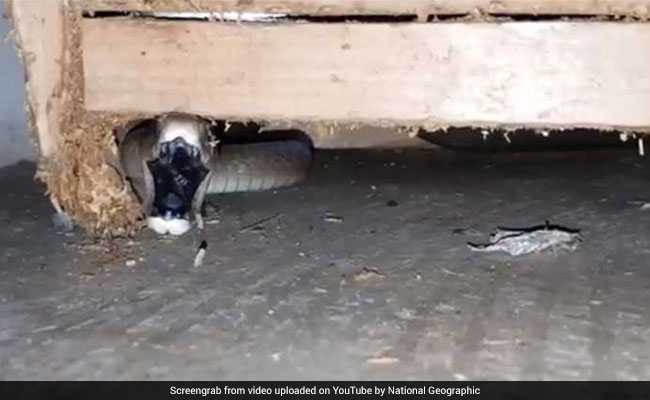 "In the open, and if it has the opportunity, the mamba will always flee rather than fight," Mr Evans tells
National Geographic
. "In a situation like this, it will gape at the threat, exposing the pitch-black, inside of its mouth."
The highly venomous snake tries to slither away, but Mr Evans manages to capture it with his bare hands. He calmly shows it off to the camera.
Watch the video below:
Mr Evans says the snake was over eight-feet-long. It was tagged with a microchip and released into the wild.
Click for more
trending news