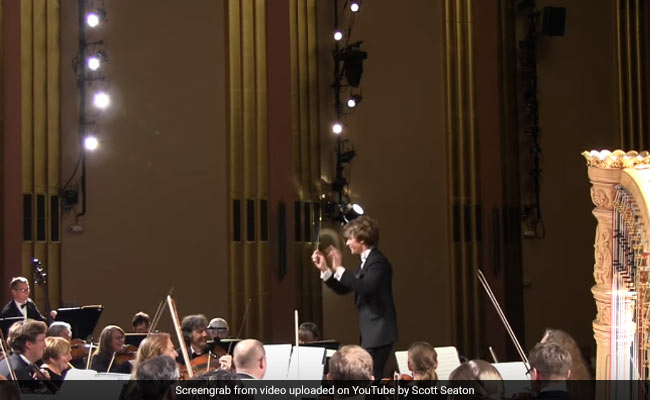 Like fine wine, classical music is an acquired taste not all develop appreciation for. Same goes for one woman who fell asleep during a live performance of Igor Stravinsky's "Firebird". Come on, we've all been there. But how she woke up amused the entire concert hall and ended up as a hysterical viral video.
The North State Symphony Orchestra were performing at the Cascade Theatre in California, USA when during an intense interlude of the ballet they were interrupted by a loud yet hilarious scream from the audience. The piercing shriek came just as the drums crashed in, presumably waking up the audience member. The conductor and other members of the orchestra carried on but not without some giggles and smirks.
The music conductor Scott Seaton posted a video video of the hilarious moment on YouTube and it has over 8 lakh views.
Relive the comical moment here and keep your headphones handy:
Internet thoroughly enjoyed the little faux-pas by the concertgoer.
"Just goes to show you, never take a nap during Stravinsky, the conductor will jumpstart you.," wrote Phelan Lais.
"The scream should be written in the score so in the future this will be part of the music. I don't know if Stravinsky would agree though," said another comment.
Another said, "I think that's the finest compliment of that conductor's career."
Hope the woman learned her lesson - never fall asleep during a live concert.
Click for more
trending news