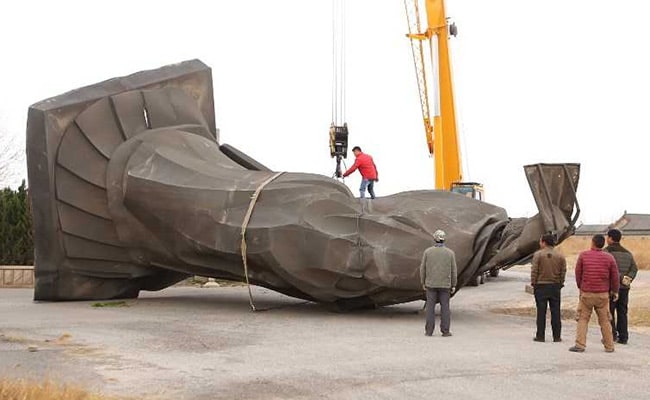 Beijing, China:
A strong gale-force wind has toppled a giant statue of China's first emperor Qin Shi Huang and flattened its face at a popular tourist site in eastern Shandong province.
The 19-meter (62-foot) bronze replica of the monarch -- who was the first to unify warring factions in China and established the Qin dynasty (221-206 BC) -- was blown out of its pedestal on Friday.
Cranes were immediately called in to pick up the statue, which weighs about six tonnes, according to the state-run People's Daily newspaper.
"This is the kind of thing you can't really hide from people," a worker told
Global Times
. "Everyone's got phones now. How can you cover this up?"
The state-run outlet reports video footage showing an excavator dragging the statue away from the site for repairs.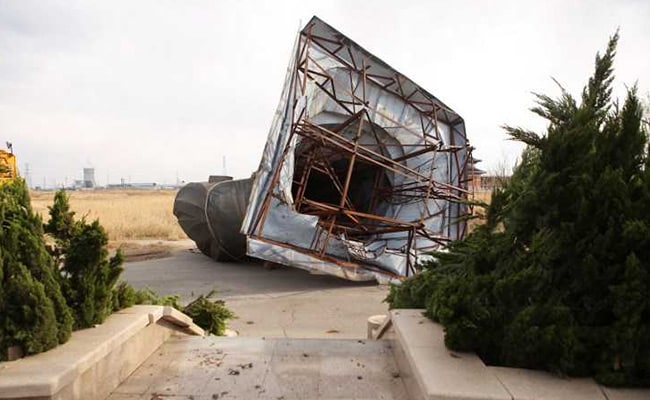 Photographs showed the structure was hollow, with metal bars inside.
The fall flattened "the emperor's likeness like a pancake," reported Global Times.
The monument was built in 2005 to attract visitors to a local tourist resort.
(With inputs from AFP)
Click for more
trending news