Sofia:
Three bear cubs have been rescued in Bulgaria after villagers found them roaming alone on a road in the country's southern Rhodope mountains, the Four Paws animal charity said Monday.
The fact that there was no trace of the mother prompted environment ministry officials to send the brown cubs to a sanctuary run by Four Paws in the nearby town of Belitsa, where vets found them to be suffering from stress but in relatively good health.
The cubs, two male and one female, are about three months old and weigh between two to three kilos (4.4 to 6.6 pounds) each.
Animal carers started feeding them goat's milk and vitamins while keeping up the search for traces of their mother.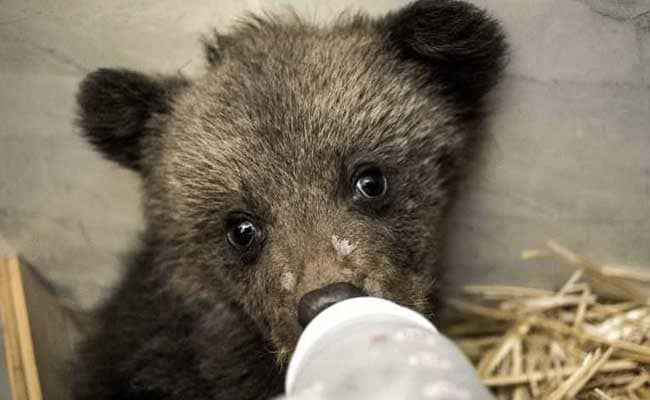 However, Four Paws' Dimitar Ivanov warned: "Our experience shows us that in 90 percent of the cases of bear cubs found in the wild, the mother has been chased away or shot by poachers."
If unable to reunite them with their mother, the organisation plans to send the cubs to the Arcturos bear sanctuary in neighbouring Greece, where they will be prepared for their reintegration back into the wild.
According to the environment ministry there are around 800 brown bears in Bulgaria, one of Europe's largest populations of the protected species.
(This story has not been edited by NDTV staff and is auto-generated from a syndicated feed.)
Click for more
trending news
Get Breaking news, live coverage, and Latest News from India and around the world on NDTV.com. Catch all the Live TV action on NDTV 24x7 and NDTV India. Like us on Facebook or follow us on Twitter and Instagram for latest news and live news updates.