A driver who left his car illegally parked in the middle of a bus station learnt his lesson the hard way. Fed up authorities at the bus station decided to use a crane to lift the vehicle out of the way and have it placed on a nearby building's roof. According to
Shanghaiist
, the bizarre incident occurred on February 17th in Xishui county in China's Hubei province.
Mobile phone footage uploaded on
YouTube by Shanghaiist
shows the car being strapped in and carefully hauled up to the roof.
It's unclear whether the driver managed to get his car down.
Watch the bizarre video below:
Strangely enough, this isn't the first time a car owner has been taught a lesson like this in China.
Just last year, security guards at a residential complex used a crane to move a woman's car out of the way - they
left her car perched on top of a nearby structure
.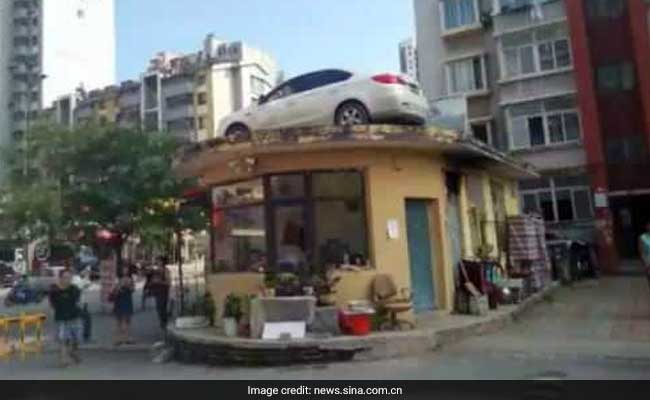 According to local media reports, the woman left her car parked in front of a security station after a row over parking fees in China's Benxi city. When she returned to collect her car after 38 hours, she was stunned to find it on top of the security guard's station right next to the entrance of the apartment complex.
Fortunately for her, the dispute was eventually settled at a local police station following which the car was brought down. Click for more
trending news