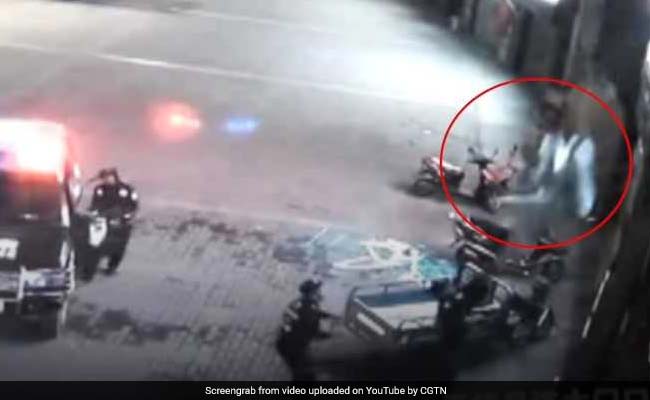 A woman in China pretty much owes her life to a selfless police officer. Dramatic footage caught on camera shows her falling off a building. However, the cop's quick-thinking saved her from being harmed after he caught her and broke her fall. The officer is now being hailed as a superhero on social media.
A video posted on YouTube by CGTN captures the frightening moment when the woman fell from the first floor of a foot spa in Aksu Prefecture in China. According to local reports, she had had an argument with her husband. It's unclear if she slipped or jumped in a heated moment.
Footage shows the policeman running towards the woman and breaking her fall. While the effort saved her from injury, the police officer hurt his lower back.
"God bless this true hero," reads one comment on the video on YouTube.
"Real Superman," says a Twitter user. "That officer deserve to be honoured," suggests another.
Watch the video below:
Click for more
trending news