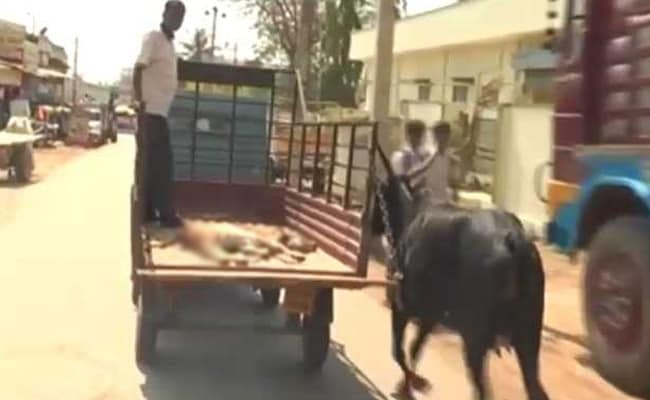 A touching scene played out for the residents of Haveri in North Karnataka when a cow was spotted following a lorry carrying her injured calf. The calf was being taken to a veterinary hospital for treatment when passersby saw its mother escorting the lorry there. The incident took place near the Jayaprakash Narayan Chowk on January 25.
The two-and-a-half-months-old calf suffered an injury that later got infected and led to tetanus. When the calf's owner decided to take it to the veterinary hospital, the cow followed it all the way there in a touching display of motherly love.
The cow walked behind the lorry carrying her injured calf for almost half a kilometer.
Watch the wonderful video below:
In some good news at the end of this moving incident, the injured calf is now 'absolutely fine'. It was treated for three days at the hospital and discharged on January 28.
"The calf was absolutely fine and that is why we dischared it on the 28th of January. It had developed tetanus," said H D Sunnaki, the chief vet of Haveri, to NDTV.Click for more
trending news