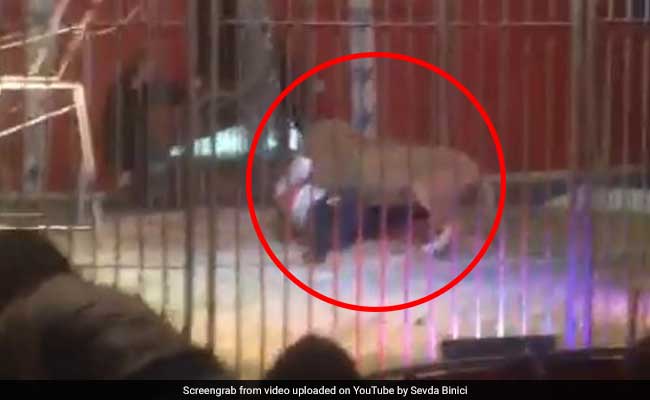 New Delhi:
In a horrifying incident in Doullens, France, a lion attacked its keeper and bit his throat during a circus routine. On Sunday, a lion tamer at the Buffalo Circus was taken by shock when the lion caught him by the throat in the middle of the performance. According to
local reports
, he was rushed immediately to the nearest hospital via a helicopter and his condition is still serious. The incident has left many of the viewers scarred as some even took ill.
The shocking attack was captured on camera and posted on Facebook by a spectator who says that her daughter is now scared of the circus.
You can watch the video below:
(Warning: Graphic content, viewer discretion advised)
The video shows the lion grabbing its tamer by the neck before dragging him across the ring. Several people in the audience can be seen hurrying out with their children as screams fill the area.
According to
Courrier Picard
, authorities have decided to euthanize the lion.
Click
here for more trending stories