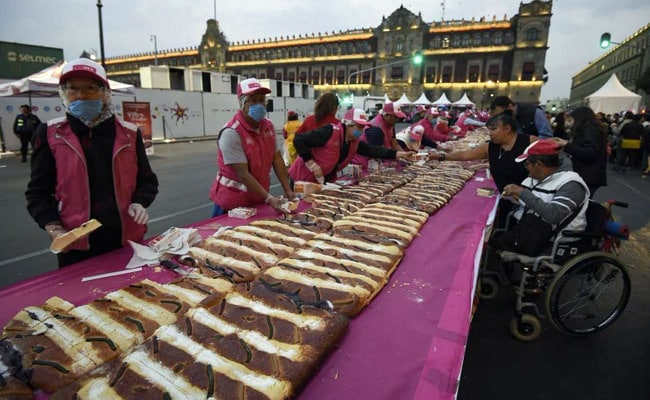 Mexico City's giant plaza was girdled with king cake late Friday as part of the capital's traditional Three Kings Day celebration.
Some 250,000 people turned out to the main plaza known as the Zocalo to devour the enormous brioche-style king cake, known as "Rosca de Reyes."
Some 2,142 bakers helped make the rosca -- which measured 1.44 kilometers and weighed 9.375 tonnes -- for the city's annual Epiphany eve feast.
"This rosca is so delicious!" exclaimed Dolores Rodriguez, who at 84 years old was attending the party for the first time.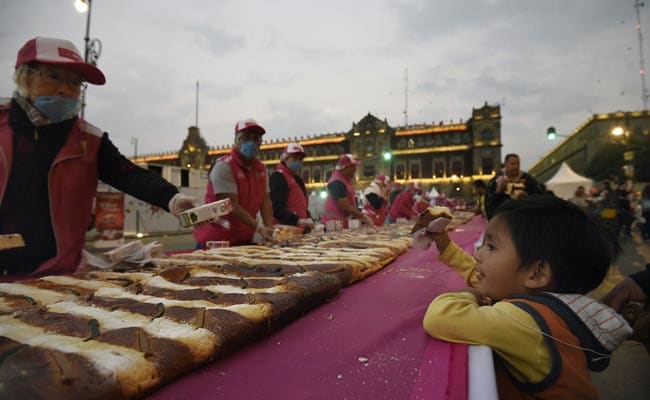 Mexico City's government emphasized that this year a portion of the delicacy -- traditionally adorned with candied fruits -- was made without sugar, so people avoiding sweets could still partake.
Mexican families eat the confection in the run-up to Epiphany on January 6, the day Christians believe the Three Wise Men brought gifts of gold, frankincense and myrrh for the baby Jesus.
A baby Jesus figurine is hidden in the cake and the person who finds it must make tamales -- a corn dumpling -- on February 2, the Day of the Candles, for those who ate a piece.
(This story has not been edited by NDTV staff and is auto-generated from a syndicated feed.)
Click for more
trending news